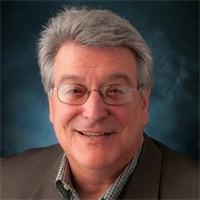 Ronald Pitcher
Prevent Injury with a Focus on Ergonomics
March 31, 2022
What is ergonomics and how does it affect us? Ergonomics is the study of the relationship between people, their work and their workplace. Its primary goal: To help the body move in natural ways and reduce stressors that might cause damage and pain.
All too common in metal forming and fabricating facilities: the onset of musculoskeletal disorders, which can develop either suddenly or over time and cause debilitating pain and result in lost time and wages at work. The most common pains come from strains in the neck, lower back, shoulders, elbows, wrists, hands and eyes, due to one or more of four primary risk factors:
Awkward posture

Excessive force

Repetitive motion

Contact stress.
The way employees lift and move their bodies is a major contributing factor in various disorders. How a workstation is set up can determine an operator's risk of developing a musculoskeletal disorder over time. Improper positioning in the workstation can cause various disorders by requiring an operator to unnecessarily reach or strain. And operators forced to constantly bend or twist to perform regular tasks face increased risk of developing a disorder.
However, shops can avoid these problems by paying attention to several basic guidelines.