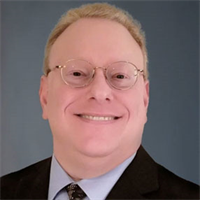 Daniel Schaeffler
Golf Shots and Manufacturing Variability
August 1, 2018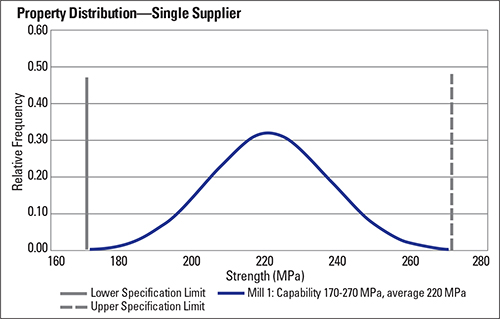 Fig. 1
Every stamped part contains at least some sources of variation that will never be eliminated—perhaps from the sheetmetal, lubrication, stamping process or any one of the many other aspects of the forming system. It is important to understand the sources of variation so that we can design our forming system to be more tolerant of inevitable variability inherent in the inputs.
All input process settings revolve around target value and a tolerance—the basis for one of the largest sources of variation. Consistency of sheetmetal strength is affected by variation in alloy melt chemistry, thickness reductions during rolling and annealing temperature, to name just a few of the inputs. In turn, consistency in strength is one of many variables that affects the dimensional precision of a formed part. If comparing the measured strength over many coils against how often those values occur, they would start to resemble a bell-shaped curve, or what statisticians call a normal distribution. A tight bell curve indicates little variation in measured values, with most readings concentrated near the average value. A wider curve indicates a greater deviation from average.
Let's put this into different terms. The median driving distance off the tee for a (non-pro) male golfer is 220 yards. This does not mean that all shots will travel 220 yards, but, instead, half of his shots will travel longer and half will fall short. For a consistent golfer, more shots will travel closer to this average rather than spread out over a greater distance.
Now imagine sand traps at 170 and 270 yards. A more consistent golfer able to hit all shots within 50 yards of his average won't need to change his approach. However, the golfer whose skills would otherwise result in a driving distance of, say, between 160 and 280 yards either will need to adjust his process controls or accept that some shots will fall in the bunkers.