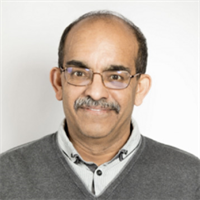 Hari Menon
Never Check a Part Again
November 1, 2012
When a new die comes into a stamping plant it typically goes through a tryout process. During this phase the primary responsibility of the stamper is to constantly measure parts and establish process parameters that ultimately help control the process. You establish process capability and continually evaluate and track process-control parameters.
Perform these functions properly and you'll never have to measure parts again. Why strive for this? Physically checking parts dimensionally not only is expensive, but often it occurs too late. By the time you determine the existence of a dimensional issue and work your to the process parameter causing the dimensional change, it often is too late and several out-of-tolerance parts have been produced. Instead, monitoring and controlling the appropriate process parameters allows a stamper to repeatedly produce accurate parts while avoiding the added costs of dimensional checks.
The caveat, of course, can either be a broken die, a die that requires an engineering change, a customer-requested part alteration or dimensional check, or a process that ventures out of control. In these instances the stamper must physically place parts in a checking fixture and take the necessary measurements.
Lacking such situations, however, and during regular production, stampers should work to define their process-control parameters and manage them within the control limits established early in the game.
Connecting the Virtual and Real World
Consider the typical process flow of stamping-die creation (Fig. 1). Die construction typically occurs in a die shop that also performs die tryout to ensure that part quality matches the needs of the assembly operation. This is the critical step in the process, when the parameters necessary to produce the part can be observed, defined and documented for use in the stamping plant. The end game in the die shop: Determine process parameters that will enable the stamping plant to repeatedly produce the agreed-to part.
Die shops use tryout presses to simulate production-press conditions and parameters. However they do not simulate part transfer between presses, nor do they simulate the front-of-line and end-of-line conditions in the actual production presses. This can cause variability that must be debugged in the stamping plant.
Prior to and during die design, several activities occur, including:
• Defining the blank parameters;
• Defining the production press where the dies will run;
• Formability analysis; and
• Processing the dies.