iPhone App Provides Quick, Easy Calculation of Cycle Times and Costs for Drilling Operations
December 1, 2012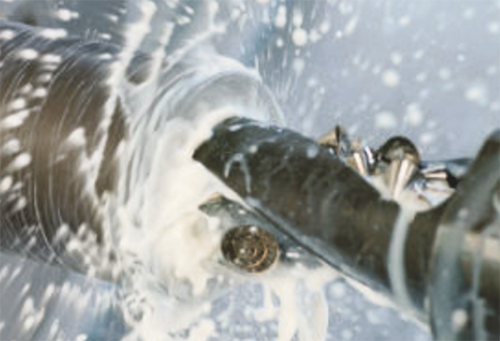 Sandvik Coromant, Fair Lawn, NJ, has developed a new drilling app for iPhones, designed to offer a quick and easy for machine shops and tool and die shops to calculate cycle times and costs for all drilling and tapping operations. Of benefit to engineers, programmers and machinists alike, the Drilling Calculator App requires the input of a few simple parameters such as drill diameter, cutting speed, spindle speed and feed rate. The app then will provide machine shops not only with reliable data such as cycle times and cost per hole, but with other useful information such as ISO tolerances for bore and shaft, and links to online support via YouTube videos or the Sandvik Coromant website.
By experimenting with data, the App highlights how small changes in parameters can impact the results obtained from machines and tooling.
Available in English with metric or imperial values, the Drilling Calculator App is free and available for download from the Apple App Store. Enter 'Coromant' in the App Store search bar.
Sandvik Coromant: 800/726-3845; www.sandvik.coromant.com/us
See also: Sandvik Coromant Company
Technologies: Quality Control