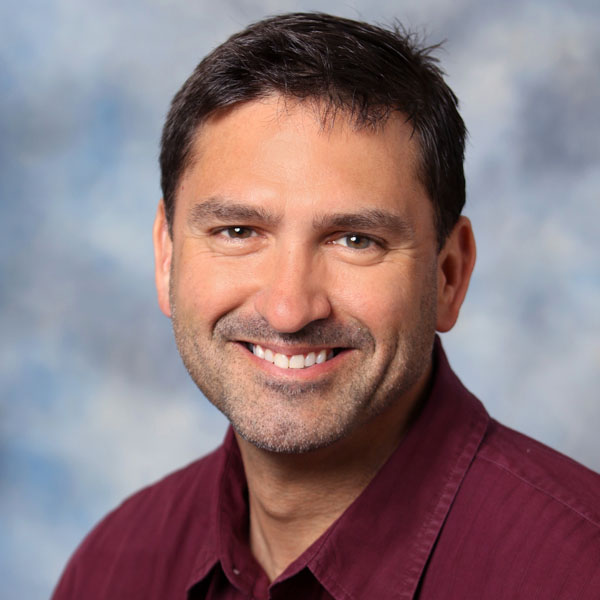 Lou Kren
Servo Advantages: How They're Applied
January 1, 2018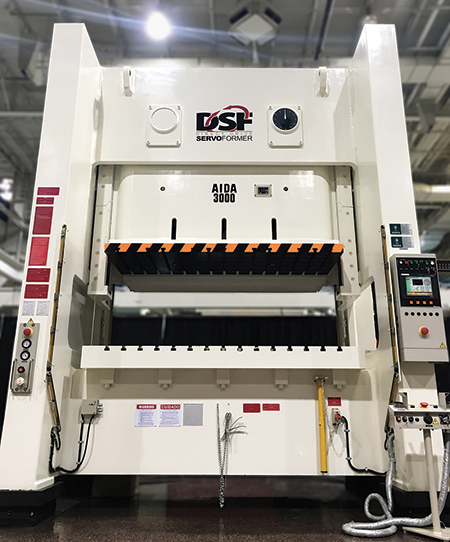 When servo-driven mechanical presses debuted in North America roughly two decades ago, they were high-ticket items shrouded in mystery. Tales from Europe and Asia detailed dizzying capabilities promising the benefits of hydraulic and mechanical presses, all in a single machine. However, the steep learning curve, tough economic times and the technology's high initial cost contributed to a slow adoption rate in the United States. Fast forward to the beginning of 2018.
"It's not like (the servo-driven press in general) is some new technology," explains Jeff Barrow, president of PTW Sales, LLC, Cleveland, OH, a distributor of stamping presses as well as part-transfer and welding equipment. "Today, servo-driven machines are a large percentage of my press sales…they've become an industry standard."
Due to the evolution of servo-motor technology, and those who have applied it to part-forming applications, these power providers can replace the various drive mechanisms used to propel a press ram. By itself, a servo motor can control velocity changes in the ram as well as starting and stopping functions. That capability leads to a multitude of advantages for metalformers.
Ever-learning and ever-improving, metalformers have realized just what servo-driven mechanical presses can provide, thanks to a concerted effort by suppliers and the industry to educate potential customers and design reliable, affordable technology. Today, savvy metalformers dig deeper, finding new ways to leverage servo-driven presses for specific applications and set themselves apart from the stamping pack.
Greater Precision, Higher Part Quality
Most metalformers are familiar in general with the ability of servo-mechanical presses to precisely control slide motion throughout the stroke and tonnage generated on a workpiece. Via a servo press, metalformers can optimize the press cycle for different applications by adjusting slide motion. The specific results of this capability have been outlined in Study of Servo Drive Press Technology—A Review, a report recently published in the International Journal of Innovative Research in Science, Engineering and Technology.
"The flexible programming of a servo drive press allows (users) to set the most suitable forming velocity for the given forming operation and material; dwell the slide anywhere in the stroke at the desired stroke position; carry out secondary operations; and provide the necessary time for part transfer," it reads.
Instead of shaping material into forms via brute force, controlled slide motion of the servo press enables material to flow into a form. As a result, unique aspects of a particular part or forming operation can be accounted for during job programming, allowing for smooth press operation with relatively less stress on tooling while delivering parts that can approach the tolerances and accuracies of fineblanked parts.
The ability of such presses to dwell–at any point within the press stroke–enables the time necessary to conduct accurate and high-quality secondary operations such as tapping or fastener insertion, for example. Beyond creating a tight-tolerance part, this adds to process value without the need for costly and time-consuming off-press secondary processing.
Servo-press technology also offers other ways to positively affect part quality. Consider deep drawing. By combining servo presses with die cushions, blankholder force can be varied throughout the deep-drawing steps. Changing the blankholder force—matching cushion movement to the speed of the slide—enables optimum blankholder force throughout, in step with the slide motion. Thus, wrinkles and fractures can be avoided.
During blanking, servo presses can eliminate burrs by increasing slide speed near the point of impact. In addition, because tight punch-die clearances reduce the likelihood of burrs, specific slide and motion programming can ensure that such clearances are maintained.
Springback, common especially in higher-strength materials, affects the dimensional accuracy of parts, and can be minimized via servo-press use. Programming variable velocity, as well as dwell or bottom-dead-center positions, helps reduce springback effects.
And, servo-press technology enables a shortened forming cycle, as a short stroke can be dialed in near bottom-dead-center, with higher slide speeds during return.