Motion-Control Technology Supports Automating of Metal Forming Applications
June 2, 2023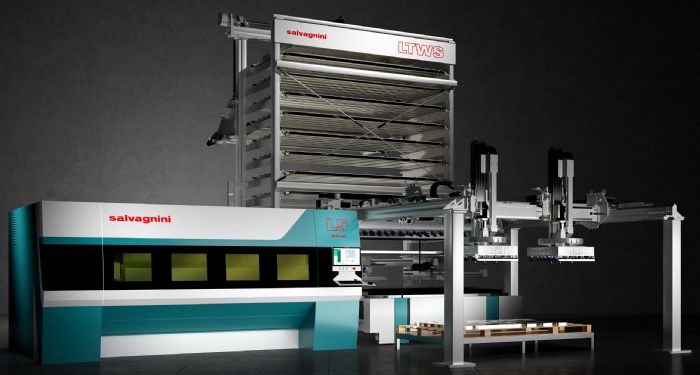 Motion-control technology provider Moog Inc. has partnered with Salvagnini, a provider of equipment for automating metal forming applications, to develop an eight-axis Cartesian manipulator robot for automatically directing and sorting parts produced on punching and shearing machines. The setup is designed to effectively handle a high variability of batches, as well as small and diversified batches, and meet requirements for short delivery times and customer-quality guarantees. Salvagnini's eight-axis manipulator fits into an existing floor layout while performing a variety of tasks, all while consuming less energy than competing designs, say company officials.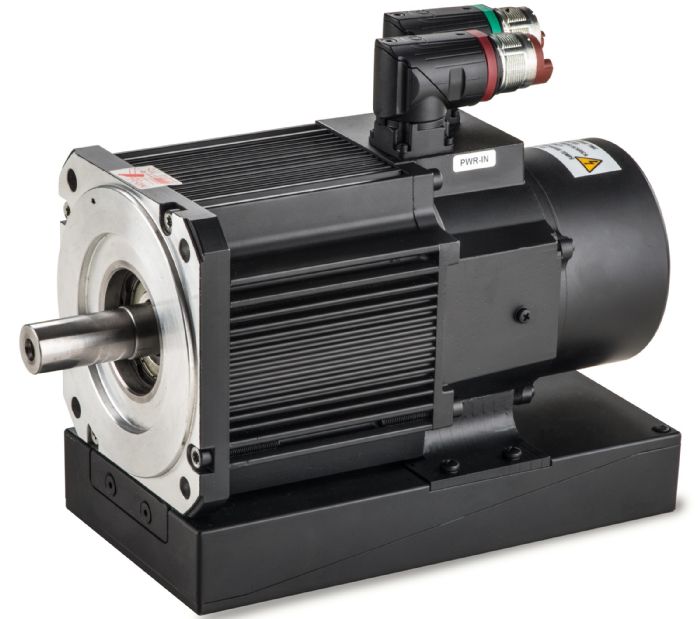 To support the system's development, Moog engineers studied a mix of technologies and selected the best-suited solution, integrating its electromechanical products to enable the robot to interconnect various processes, including transporting work in progress from one station to the next. To develop the machine's all-axis solution, Salvagnini engineers selected Moog's DE2020 energy-management module, DI2020 motor with integrated electronics, DR2020 decentralized single-axis drive, and HD/FAS H servo motors.
"Finding space for the electrical cabinet in the layout of complex systems is difficult and limiting, so reducing cabinet volume proved important," explains Stefano Bizzotto, motion control manager at Salvagnini. "Ideally, the electrical cabinet should disappear or be completely integrated into the machine's footprint. To achieve that, we chose decentralized drives and motors with integrated electronics."
"The choice of electromechanical technology allows us to propose integrated and plug-and-play systems capable of communicating perfectly even with other manufacturers' devices," adds Moog sales manager Marco Dallocchio. "The simplified installation enables fast service, as well as reduced size and weight that results in optimum acceleration and speed and the opportunity to integrate new functions in the same space."
See also: Salvagnini America, Inc.
Technologies: CNC Punching, Pressroom Automation