Adjustable-Angle Tooling Unit for the Pressroom
June 4, 2020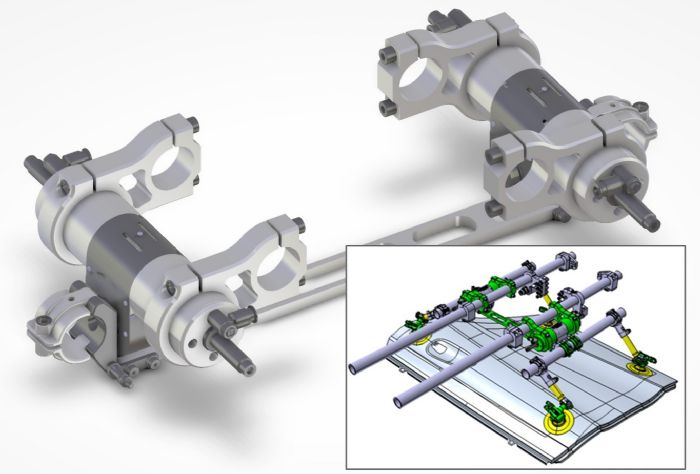 Bilsing Automation has developed new swivel-unit tooling for use in the pressroom, a flexible transfer-automation solution to address the trend of reducing the number of operations in a press line by producing more parts via a single stamping. While most tools can be used only at a specific tilt angle, swivel transfer tooling provides a universal solution that can be adjusted to the exact degree required to grip and handle parts for each application. Additionally, compared to similar tools, the Bilsing unit reportedly is 30 percent lighter.
The new tool provides a swivel angle of plus or minus 45 deg. (90 deg. max) and a compact design for optimum accessibility, even in difficult-to-reach, tight applications. Used as a single tooling unit, it weighs 8 lb.; with a connecting bridge used to create a double swivel unit with synchronous operation, total weight is 16.7 lb.
Holding force: 35 Nm. Optional features include sensors that automatically detect angle position, and a shutoff valve that locks the tilting-position angle during installation and removal to ensure operator safety.
See also: Bilsing Automation North America
Technologies: Pressroom Automation, Tooling