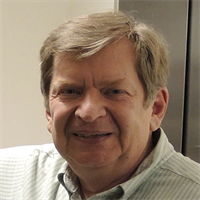 George Keremedjiev
Revitalizing a Used Mechanical Power Press, Part 3: What's in Control?
April 1, 2011
This third installment in our series on revitalizing used mechanical presses focuses on the press controls. First and foremost, metalformers must ensure that an inherited press control satisfies pertinent OSHA regulations and ANSI standards, and other local, national or regional regulations and standards that may apply. Keep in mind that many used power presses are being brought to the United States only to be shipped overseas, where other regulations also are in place.
Just because a company exports a used press from the United States does not mean that the press receives an automatic grandfathering of its existing U.S. controls. There simply are no acceptable short cuts when it comes to the safety aspects of a power press, particularly in a global metal-stamping environment. Metalformers can use the following checklist to get started on their control-upgrade projects.
Home Made, Home Brew and Home Cobbled
Some stampers may have experienced this scenario: You open the power-press control cabinet and not only does it look like a rat's nest of wires, but there is no wiring schematic, and the person or persons who designed and built the controls have long-ago retired. No one, it seems, remembers anything about the circuitry, its design, history or failure modes. No one in management, engineering, maintenance or the pressroom had anything to do with this particular press control.
What to do? Easy—scrap everything. Have the innards removed and start from scratch with a modern press-control system. Do not be sed by employees who argue that the old controls served the company well for several decades. Operational time is not a measure of appropriateness, safety, legality or regulatory acceptance.
Electro-Mechanical Relay Logic
If the aging press controls are from a commercial professional manufacturer, the metalformer should be able to obtain any missing schematics, either from the control manufacturer or a press rebuilder. Hire a professional, licensed electrician or press rebuilder to certify the integrity of relay-based circuitry, along with the relays and wiring, with no home-brew modifications. Also, the relay logic must meet the latest safety and regulatory specifications and standards.
My personal preference, if funding is available: Replace all relay-logic control systems with modern electronic systems that meet safety and regulatory specifications/standards. Thomas Edison invented relay logic more than 100 years ago. Yes, relay logic, when properly implemented, does the job, but so does a horse and buggy. Time to move on.

Programmable Logic Control (PLC)