Efficient Wheel Manufacturing Reaches a New Level
May 10, 2022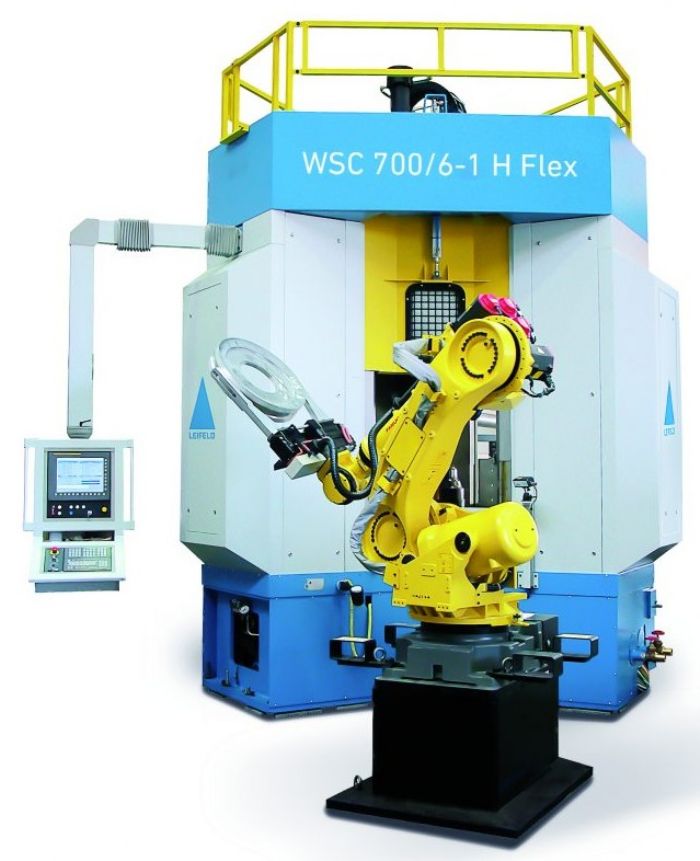 Leifeld Metal Spinning GmbH has developed a new machine, the Leifeld WSC Flex, for manufacturing rims using a flow-forming process. To shape the inside and outside rim surfaces, the machine employs internal rollers in place of an operator's hands. Because the process works without tools, the user gains maximum flexibility and can even economically produce lot sizes of one, according to company officials.
Noting specific trends in the automotive industry, such as growing design complexity and increasing wheel size, along with rising cost pressures, Leifeld technical director Benedikt Nillies says: "With our market-leading technologies and machines, we can form vehicle rims from cast aluminum in such a way that they are considerably lighter than conventional wheels and at the same time stronger."
Compared to aluminum rims cast or forged as single pieces, flow forming improves the material's grain structure, significantly increasing final rim strength after heat treatment. "We have the possibility of reducing the material cross section at certain points and flexibly adapting it to the load requirements of the wheels," says Nillies. "With this process, we achieve a better grain structure." The resultant increase in strength also makes it possible to minimize material thickness. Wall thicknesses and wheel geometries can be optimally adapted to the wheel requirements, allowing for flexible wheel design and maximum weight savings.
With the WSC Flex process, the user can produce different rim diameters, profiles, wall thicknesses, and rim widths. Whereas classic flow forming uses one tool per rim type, the WSC Flex uses no tools whatsoever--no setup times and no product-specific tooling costs.
See also: Leifeld Metal Spinning GmbH
Technologies: Other Processes