PMA Presents Metalforming-Education Program During FABTECH
October 1, 2016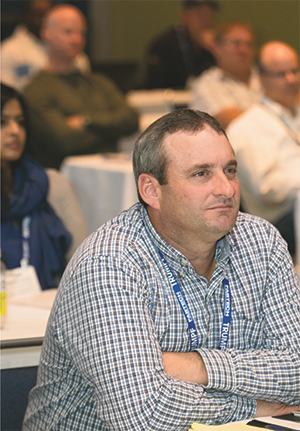 The FABTECH 2016 Education Program promises to provide exceptional learning opportunities for metalforming- and fabricating-company employees at every level, from the plant floor to the executive suite. Technical sessions are presented by the Precision Metalforming Association (PMA), Fabricators & Manufacturers Association, SME and Chemical Coaters Association International. Among the topics covered: cutting, finishing, forming and fabricating; management and job-shop solutions; automation and robotics; stamping; and tube and pipe. And, the American Welding Society presents a comprehensive lineup of welding education, including the Resistance Welding School.
PMA's technical sessions on state-of-the-art metalforming technology allow attendees to learn from leading industry experts, exchange best practices and explore new technologies. Here we present highlights from PMA's metalforming sessions scheduled during FABTECH 2016.
Wednesday, November 16
8–10 a.m.
Lubricant Application and Cleaning
Improve Lubrication Application with Precision Spray Control
Precision spray control has proven to be an effective way to ensure uniform application of coatings such as oils, lubricants and waxes. It is achieved by turning electrically actuated spray nozzles on and off quickly to control flow rate. With precision spray control, flow rate from a single nozzle can be varied without changing pressure.
Dominic DeMaria, Spraying Systems Co.
New and Safe Vapor-Degreasing Solvents for 2016 and Beyond
This presentation will provide a comprehensive look at EPA/OSHA/NESHAP solvent regulations, emerging solvent-safety and performance information, market trends for solvent cleaning, and state-of-the-art equipment.
Joe McChesney, Kyzen
Improving Formability I
Closed-Loop Cushion Force Control in Stamping AHSS
This presentation addresses the role that blankholder forces play in the formability of advanced high-strength steel (AHSS). Attendees will learn the value of incorporating an oscillating blankholder force into their programmable profiles.
Darrell Quander Jr., Hyson Metal Forming Solutions