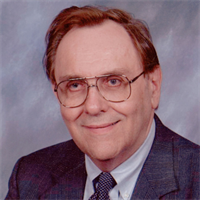 Stuart Keeler
n-Value Q&A
October 1, 2010
Long-term readers of The Science of Forming column and attendees at PMA metalforming seminars are acutely aware of the emphasis given to the workhardening of metals and the workhardening exponent or n-value. This exposure to n-value generates a variety of questions about its importance, measurement, source, application and other sometimes fine details. A number of these issues are reviewed this month. They provide a quick checklist to those very familiar with the n-value, and an introduction for those less active in the field.
• Why is n-value so important?
Excessive stretching leads to local necking and tearing of the stamping. The n-value is the one property of sheetmetal that helps the most in evaluating its relative stretchability.
• Is n-value a super-property that combines different material properties to assess formability? An example might be:
n = (T.S. – Y.S.) x Total elongation
Hardness number
I have never heard this type of question asked before last month. Perhaps the person was familiar with equations such as that used to calculate carbon equivalent (CE) used to predict the relative difficulty of welding.
CE = %C + (%Mn + %Si)/6 + etc.
Fortunately, the n-value is not that complicated, but is a primary metal property measured directly during a tensile test.
• What physically is the n-value?
When metal alloys are cold worked, their yield strength increases. The n-value is the amount of strengthening for each increment of straining. The higher the n-value, the steeper the stress-strain curve in the uniform elongation region of the tensile test.
• How much additional tensile testing is required to obtain the n-value?
Usually none. If the property data are acquired automatically during a tensile test and processed by computer software, most of the new property calculation codes automatically compute n-value. The n-value is measured over a strain range from 10 to 20 percent, 7 to 15 percent or 10 percent to UTS. The n-value will print with the rest of the data if the n-value switch is turned on.