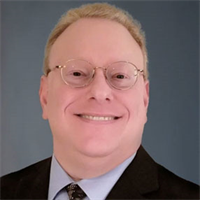 Daniel Schaeffler
Introduction to Stainless Steels for Stamping Applications
June 1, 2018
Stainless steels can corrode—they're called stain-less after all, not stain-free. They offer many grades from which to choose, providing a wide spectrum of uses and challenges.
The five main categories of stainless steels, designated by their predominant microstructural phases and characteristics:
Austenitic

Ferritic

Martensitic

Duplex

Precipitation-hardened
Like all steels, each of these have iron as the primary element. Corrosion resistance of stainless steels results from the reaction of microstructural chromium with the atmosphere, forming a tenacious oxide layer only one-millionth of a millimeter thick. This reaction begins when the iron-based alloy contains at least 10.5-percent chromium, making 10.5 percent the minimum amount of chromium possible in stainless steels. Corrosion resistance typically improves with increasing chromium content. Formability, strength, toughness and other properties of individual grades within the five categories result from the type and distribution of additional alloying elements.
According to the International Stainless Steel Forum, the combined market share of martensitic, duplex and precipitation-hardened stainless steels totals less than 5 percent of all stainless applications. Martensitic stainless steels, like their carbon-steel equivalents, offer high strength and limited formability. Duplex grades blend the merits and challenges of their austenite and ferrite component phases. Precipitation-hardening stainless steels can maintain corrosion resistance after heattreating, enabling them to reach strengths of 1800 MPa.