Software Improves Supply-Chain Planning and Forecasting Accuracy
June 23, 2020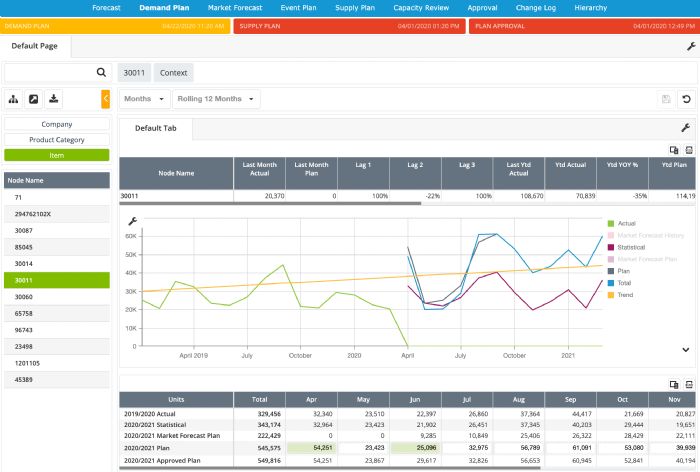 Plex Systems has introduced Plex Market Forecast Manager, part of the Plex Supply Chain Planning Suite and designed to deliver data-driven insights to help eliminate excess inventory, improve planning accuracy and reduce risks caused by market volatility from COVID-19 and beyond, according to company officials.
With the cloud-based software, manufacturers can integrate internal and external data points alongside demand plans to drive more accurate inventory decisions, and evaluate and scale the supply chain. The initial release provides automated access to IHS Markit's Light Vehicle Forecast to help automotive manufacturers form more accurate and timely forecasts.
Plex Market Forecast Manager, when combined with Plex Supply Chain Planning, changes a typically time-intensive and manual effort for companies into a real-time, high-value automated activity that allows leaders to manage the supply chain completely from the top floor to the shop floor, according to Plex officials.
The solution enables comprehensive and streamlined planning at the enterprise level, which includes integrated business planning, demand and supply planning, rough-cut capacity planning, and distribution requirements. This information then can be shared with the plant for production scheduling and execution.
"Companies that can closely align future forecasting with their supply chains have the greatest opportunity to gain market share by anticipating customer needs and responding to short lead times and changes with agility and resourcefulness," says Richard Murray, chief product officer of Plex Systems, commenting on the capabilities of the new software.
As for the software's access to HIS Markit's Light Vehicle Forecast, "the automotive industry is changing rapidly, making supply-chain and forecasting tools essential to suppliers working to respond quickly and accurately," says Henner Lehne, vice president-global vehicle group, automotive at IHS Markit. "The opportunity to merge our data with Plex's robust planning solutions gives automotive leaders a significant advantage when making critical decisions about the future of their businesses and supply chains."
See also: Plex, A Rockwell Automation Company
Technologies: Management