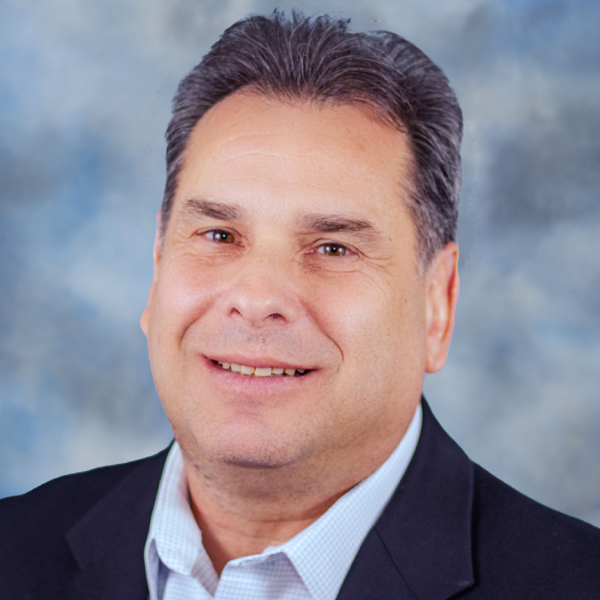 Brad Kuvin
Dry Lube Makes Draw Rings into Workhorses
September 1, 2011
Early in 2010, the dry-lubricant coating line at toll processor Voss Taylor became extremely busy, as the firm took on all of the coating work for Bristol Compressors, Bristol, VA. Voss Taylor, with 400,000 sq. ft. under roof in Taylor, MI, and annual capacity of 720,000 tons on its pickling line, has developed a unique application process for the dry lube that optimizes coating consistency—an absolute must for Bristol's demanding deep-draw and redraw operations. The process is used to form compressor housing components that are robotically welded with minimal allowable weld gap. Therefore, dimensional tolerances are extremely tight in order to ensure good fitup in the welding fixture, and consistently high weld quality.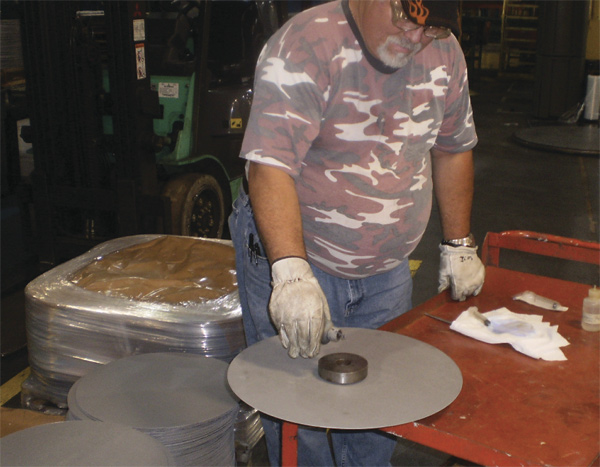 A QA technician at Bristol Compressors performs a chemical test on dry lubed blanks to check for coating consistency, before the blanks head to one of the firm's eight hydraulic-press deep-draw production lines.

"We must have consistent dry-lube application across every inch of the blanks, top and bottom, to achieve the required dimensional tolerances on the drawn compressor parts," says Jeff Counts, group leader, housing department, at Bristol Compressors. Group leaders are responsible for the eight hydraulic-press production lines that draw-redraw the housing components.

"Draw consistency is critical to our robotic-welding department downstream from the housing department," notes Counts. "Dimensional tolerance is just 0.030 in., and we rely on the consistency of the dry lube applied to the blanks, at the required coating thickness, to contribute to a repeatable draw process throughout all eight lines."

Each production line features a 250- to 400-ton AP&T hydraulic press with varying degrees of automation. Draws reach 14 in. on blanks from 16.4- to 20.5-in. dia., of hot-rolled steel (HRb 40-70) 0.100 to 0.200 in. thick. Four of the press lines are fed blanks manually by Bristol operators, the other four are robotically loaded with AP&T press robots. Cycle time in the press is 10 to 11 sec.—an initial first draw followed by a redraw to resize and reconfigure the part. Capacity is 14,000 to 15,000 drawn parts per 24-hr. period across all eight lines. A conveyor carries the drawn parts route to a shear trimmer that trims the parts to specified height, to a piercing unit, and finally to a wash station.