Programmable Tube Bender
October 1, 2017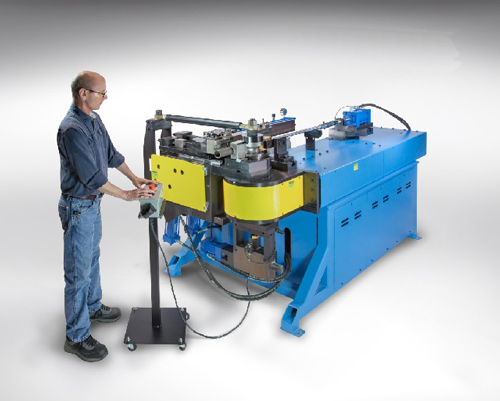 Winton Machine Co.
Booth B15006
Winton will show its Model 2 heavy-duty rotary-draw tube bender with single-axis PLC control and touchscreen control for data entry. Operators can program as many as 10 bends per part and store as many as 250 part programs. Additional features include:
Hydraulic bend head

Toggle-actuated hydraulic clamp and pressure die

Inline pressure-die assist that includes vertical key on master bar

Closed-loop feedback control of bend angle

Two swing-arm safety guards

Counterclockwise bend-arm rotation

Remote-control stand with dual-palm, anti-tie-down cycle switches and optional mandrel lube switch and E-stop button

Semiautomatic cycle.
www.wintonmachine.com
See also: Winton Machine Co.
Technologies: Fabrication