Next-Gen Laser Cutting 4X Faster than CO2
January 15, 2019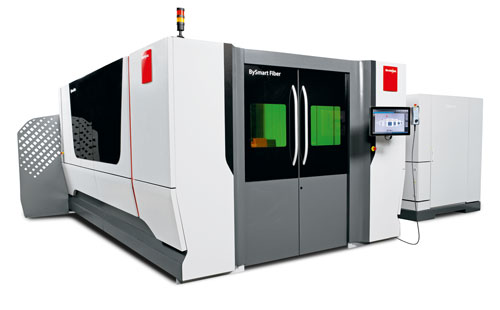 Bystronic introduced its next-generation BySmart Fiber laser-cutting machine. The system focuses on the core competency of a fiber laser, delivering cutting speeds to four times faster than CO2 while using less than half the hourly operating costs. A dual rack-and-pinion bridge design enables fast accelerations and cutting speeds.
Other features:
Engineered cutting head with auto focus and adjustment of focal-length spot size;
High machine dynamics even when cutting complex contours;
Simple-to-use ByVision user interface with full 22-in.-touchscreen controls.

See also: Bystronic Inc.
Technologies: Fabrication