Waterjet Users—Download a Feed-Rate Calculator for Your Android Device
February 1, 2013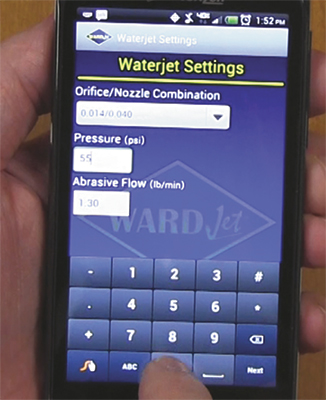 WardJet, Tallmadge, OH, has developed a free Feed Rate Calculator app for Android devices. It helps users determine the optimum cutting speed for the application. The user inputs the machine settings into the app, and selects the workpiece material type and thickness. The app then automatically calculates the recommended feed rate.
Use the app to also control jog and Z-height from an Android device. Setup and linking to the machine is as easy as taking a picture with your phone, say company officials. Once installed, you can start and stop programs right from your phone or tablet.
WardJet: 330/677-9100; www.wardjet.com/apps
See also: WardJet, Inc.
Technologies: Cutting, Management