Omax To Host Waterjet Cutting Virtual Event
April 8, 2021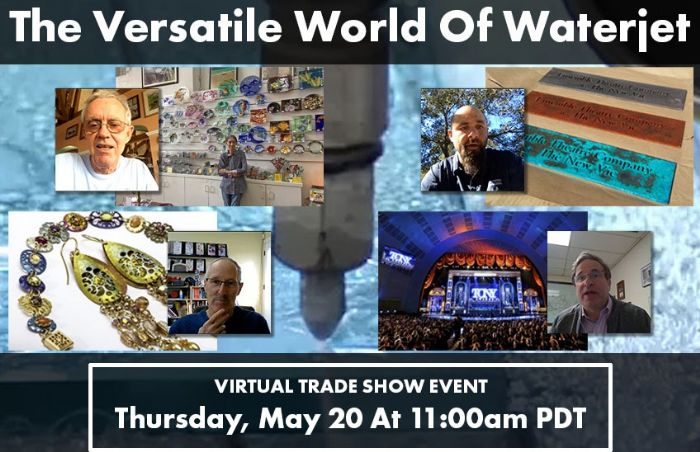 Join Omax on May 20 for a 1-hr. virtual event, "The Versatile World of Waterjet," as it explores the many roles waterjet plays and where it shows up in unexpected places. The virtual event will stream at three times: 8 and 11 a.m., and 5 p.m. PDT. During the presentation, attendees will visit four shops using waterjet:
Showman Fabricators–A NJ-based shop fabricating television, movie and theater sets, as well as interactive installations for stores and museums.

Mitchell Larsen Studio–From Christiansted, Virgin Islands, this glass studio uses waterjet to cut blanks for flatware, Christmas ornaments and art pieces.

Trupart Manufacturing--This CA company prototypes and fabricates nearly everything from every material available.

Holly Yashi–Another CA shop, this boutique jewelry creator has pioneered into new and exciting material with its waterjet machine

.
See also: Omax Corporation
Technologies: Cutting