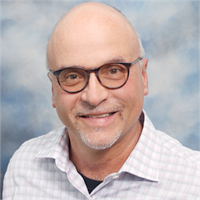 Joe Jancsurak
Press Builders Becoming Purveyors of Turnkey Systems
January 29, 2020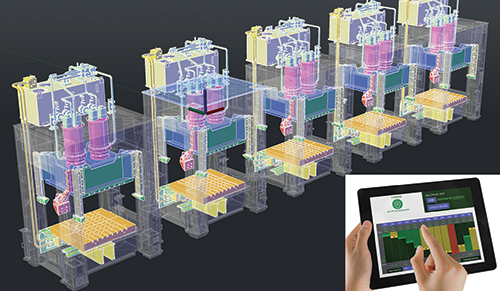 The I-Press multipoint edit screen (lower right) allows for quick customization of the stroke profile. Pictured is a CAD drawing of a high-volume tandem servo-hydraulic press production line.
Gone are the days when metal formers put together their own manufacturing lines. Now, instead of their supply chains including separate vendors for presses, feed lines and transfer systems, increasingly they are relying on press builders to provide completely integrated automated systems.
That is the consensus of four hydraulic press companies interviewed for this article. The companies—Beckwood, Greenerd, Neff and Sutherland—agree that their evolving roles as turnkey suppliers will continue as customers downsize their engineering pool while automation needs ramp up.
Getting on the Same Page
It is true that more customers than ever want such systems, says Mike Josefiak, design engineer at Greenerd Press and Machine Co. "It's also true that with that comes one of our biggest challenges today: nailing down what the customer wants and needs."
"So we begin the process," says Rob Bisbee, Greenerd's automation team leader, "by talking with the customer about what they want to make. Then we discuss rightsizing the automation. This begins with an ROI analysis that takes into account budget, production goals and projected payback. Then we can design a layout that makes sense."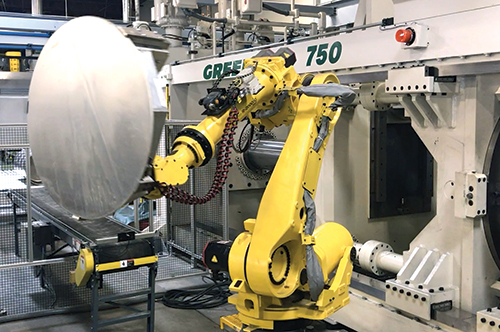 A robot picks up blanks used for compressed-gas-cylinders tanks.
Greenerd recently designed a work cell for a producer of compressed-gas-cylinder tanks that includes a 750-ton press, two Fanuc robots for loading and unloading with end-of-arm tooling by Greenerd, custom parts skid with vision camera system, automated parts conveyor, fencing and guarding, and remote connectivity. "The process for arriving at a finished line," says Josefiak, "always begins with information gathering up front."
Ray Fausz, vice president of sales at Sutherland Presses, agrees. "A lot of our customers no longer have their own engineering departments, so they're coming to us with their raw materials and finished products, asking how to get from A to B, which depends on the application. For some it could be a simple feed system to run with the press. Others may require a full work cell with automated load/unloading."