Diffusion Bonding Builds Complex Metal Parts with Internal Passageways
May 14, 2020
A unique additive manufacturing (AM) process is helping precision machine shops create metal parts with complex internal cooling passageways or channels for dispsensing liquids or gases, layer by layer using the diffusion bonding process, before final machining. And, as with similar techniques, 3D modeling software maps out the sophisticated internal channels or passageways prior to laser cutting of each layer.
Diffiusion bonding fuses the combined layers of metal-alloy sheet under pressure and heat, without the need for brazing or other filler material. When used for AM, the manufacturing process—called laminated-object manufacturing (LOM)—joins thin metal sheets (approximately 1 to 2 mm thick). The layered sheets then are laser cut so that when combined, they create internal passageways. The final layered part then can be machined using traditional CNC turning and milling equipment as needed, to bring the exterior of the part to its final shape.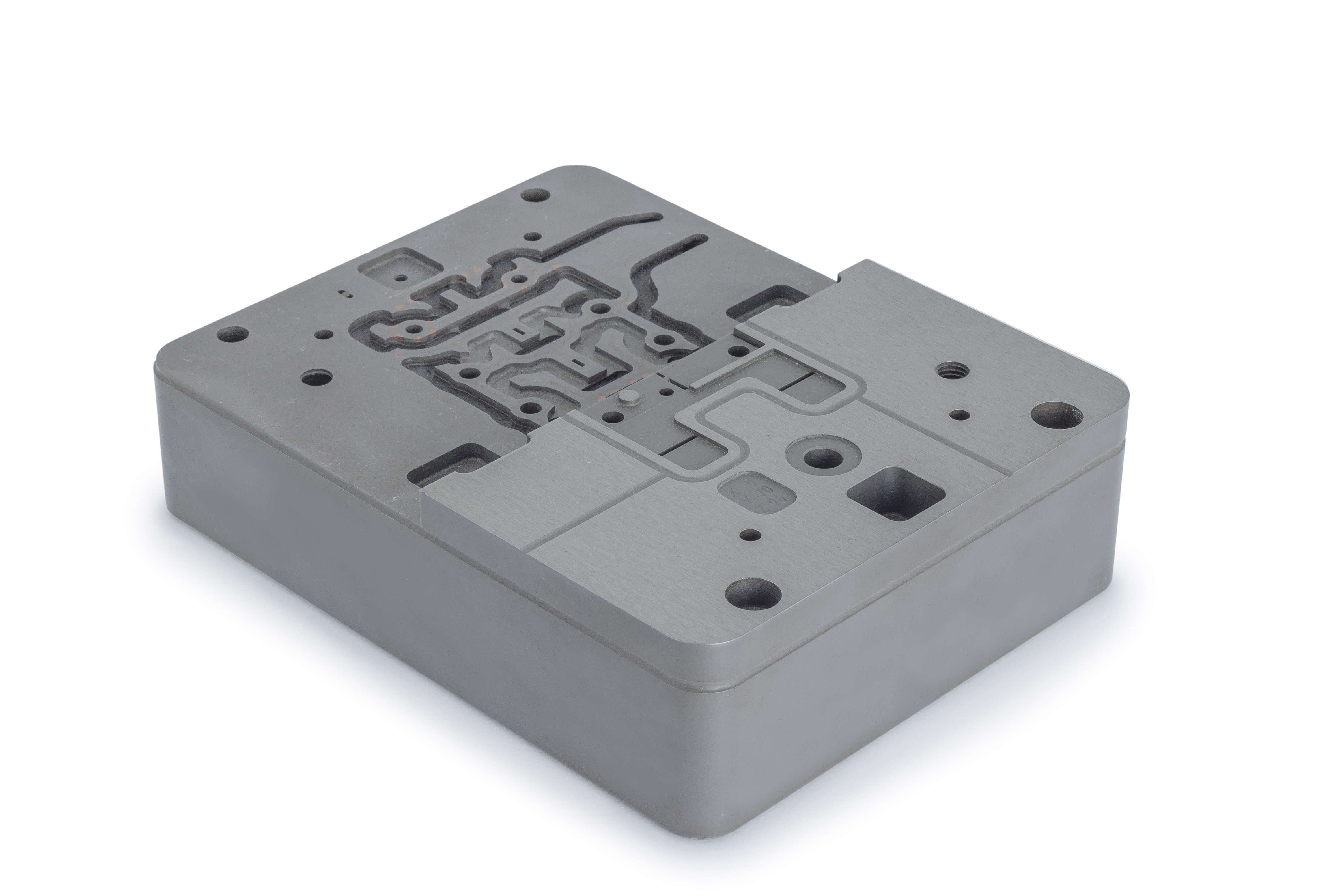 Laminated object manufacturing—a metal-AM process that uses diffusion bonding to layer metal-alloy sheets—finds use in fabricating plastic injection molds with conformal-cooling channels.

Using LOM, shops can create finished parts as large as 900 by 1250 by 500 mm, from stainless steel, titanium, zirconium, beryllium, high-alloyed aluminum, Inconel and tungsten alloys. The process also can fuse dissimilar metal alloys, such as copper to titanium, aluminum, or tungsten, and even molybdenum to aluminum.

For machine shops serving the medical, aersopace, semiconductor and automotive industries, LOM provides a method to create parts that otherwise might be difficult, if not impossible, to manufacture using traditional CNC machining equipment or less-effective brazing/welding techniques.