Our Latest Issue
Latest Video
Upcoming Events
Upcoming events for MetalForming Magazine!
Free E-Newsletters
Sent bi-weekly to inform you of happenings within the metalforming industry.
Start receiving newsletters and gain access to all content throughout the site.

---
Top Spring Manufacturers to Present at Metal Engineering eXpo
Monday, September 23, 2019
Registration remains open for interactive sessions with top spring manufacturing authorities at the 2019 Spring Manufacturers Institute bi-annual tradeshow, the
Metal Engineering eXpo (MEE)
, October 1-3, in Pittsburgh, PA.
Twenty-plus sessions cover trends ranging from robotics to servo technology to the economic and manufacturing outlook for the spring manufacturing industry. Speakers include: Jared Glover, CEO of CapSen Robotics; Bill Strauss, Senior Economist & Economic Advisor at the Federal Reserve Bank of Chicago; and Max Linder, Technical Service Director at Bihler of America, Inc.
"This event gives attendees access to specific education, networking opportunities and live equipment applications that they won't find anywhere else," says Lynne Carr, executive director of the Spring Manufacturers Institute.
---
Anodized Aluminum Melds With Restaurant Chain
Friday, September 20, 2019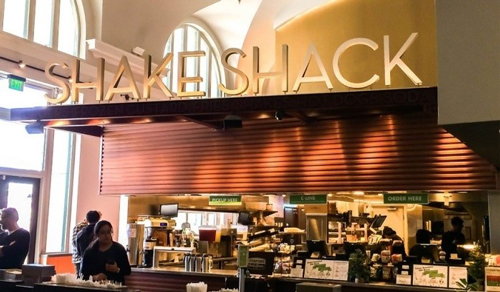 When the restaurant chain Shake Shack sought an authentic look and unique colors inside each of its locations, it turned to Lorin Industries, a Muskegon, MI-based provider of coil anodized aluminum, which provided the restaurant chain with the colors and finish it needed. Complementing the Metafor structural ribbed panels provided by Atas International, Mesa, AZ, the anodized aluminum found on the restaurants' wall panels and surfaces include these colors: zinc, copper, dark bronze and black. The finish resists fingerprinting and doesn't degrade when exposed to cleaning solvents.
---
Clips & Clamps Industries Wins FCA Women Business of the Year
Thursday, September 19, 2019
Clips & Clamps Industries
, a Plymouth, MI-based metal forming company, has received Fiat Chrysler Automobile's (FCA) 2019 Women Business of the Year. Presented during a ceremony at FCA's North American headquarters in Auburn, MI, the award recognizes the woman-owned and -managed company's success in providing innovative solutions through its products and services with FCA. In addition to its tooling design and build capabilities, Clips & Clamps provides metal stampings, slideforming, CNC wireforming, and welded and assembled components.
---
Visit Our Sponsors