Our Latest Issue
Latest Video
Upcoming Events
Upcoming events for MetalForming Magazine!
Free E-Newsletters
Sent bi-weekly to inform you of happenings within the metalforming industry.
Start receiving newsletters and gain access to all content throughout the site.

---
Bosch Joins Xometry Investors
Friday, July 19, 2019
On-demand manufacturing marketplace Xometry, the on-demand manufacturing marketplace,
has announced
that that Robert Bosch Venture Capital will join the company's recent Series D round. Earlier investors in the round include Greenspring Associates, Dell Technologies Capital, BMW i Ventures, Foundry Group, GE Ventures, Highland Capital Partners, Maryland Venture Fund and Almaz Capital. This investment from Bosch puts Xometry's Series D round at $55 million. To-date, the company has raised $118 million.
"Xometry's instant quoting engine helps drive efficiency by leveraging AI algorithms to instantly generate a price, lead time, and manufacturability feedback," explains Ingo Ramesohl, managing director for Robert Bosch Venture Capital.
Randy Altschuler, co-founder and CEO of Xometry, adds, "Global expansion is one of our key upcoming initiatives and we look forward to leveraging Bosch's deep manufacturing expertise as we launch in Europe."
---
Industry Movers & Shakers
Thursday, July 18, 2019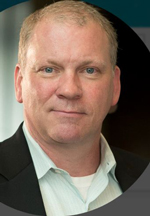 Weber Specialties, a Schoolcraft, MI-based provider of
stampings, tooling, assemblies and fabricated components
, has named
Mark Siegfried
, vice president of operations. Siegfried has more than 20 years of experience in the metal stamping and fabricating industry in production and quality management roles.
---
Report: Automotive Aluminum Market Poised to Surpass $62 Billion by 2026
Wednesday, July 17, 2019
The
Automotive Aluminum Market repor
t by Acumen Research and Consulting forecasts the value of the fast-growing automotive aluminum market to surpass $62 billion over the next seven years. The automotive industry uses aluminum combined with copper, manganese or silicone to produce high resistance parts. The report notes that worldwide, 97.3 million cars were produced in 2017, up from the 89.8 million produced in 2014.
---
Visit Our Sponsors