Our Latest Issue
Latest Video
Upcoming Events
Upcoming events for MetalForming Magazine!
Free E-Newsletters
Sent bi-weekly to inform you of happenings within the metalforming industry.
Start receiving newsletters and gain access to all content throughout the site.

---
Industry Movers & Shakers
Thursday, July 18, 2019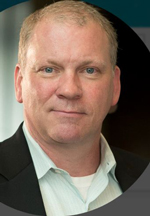 Weber Specialties, a Schoolcraft, MI-based provider of
stampings, tooling, assemblies and fabricated components
, has named
Mark Siegfried
, vice president of operations. Siegfried has more than 20 years of experience in the metal stamping and fabricating industry in production and quality management roles.
---
Report: Automotive Aluminum Market Poised to Surpass $62 Billion by 2026
Wednesday, July 17, 2019
The
Automotive Aluminum Market repor
t by Acumen Research and Consulting forecasts the value of the fast-growing automotive aluminum market to surpass $62 billion over the next seven years. The automotive industry uses aluminum combined with copper, manganese or silicone to produce high resistance parts. The report notes that worldwide, 97.3 million cars were produced in 2017, up from the 89.8 million produced in 2014.
---
Automotive Overtakes Food Industry, Becoming Mexico's Biggest GDP Contributor
Tuesday, July 16, 2019
Last year, the automotive sector overtook the food processing industry for the first time
to become Mexico's biggest contributor to manufacturing GDP
. Automotive contributed nearly 20.7 percent of manufacturing GDP, 7.7-percent increase compared to 2010, while the food sector's 20.3 percent contribution represented a 2.3 percent drop for the same period.
Eduardo Solís, president of the Mexican Automotive Industry Association, highlighted that growth over the past quarter of a century--the period during which the North American Free Trade Agreement has been in effect--has been even more impressive. "Twenty-five years ago, the food industry was 20 percent of the whole manufacturing industry and we were at 6 percent," says Solís. "Today, the food sector is just above 20 percent and the auto sector is at 20.7 percent, making us the most important industry in Mexico."
The third biggest contributors to manufacturing GDP are the chemical and basic metal production industries, each of which generates 6.4 percent of Mexico's total GDP.
---
Visit Our Sponsors