Custom Flap Wheels for Specific Applications
April 27, 2020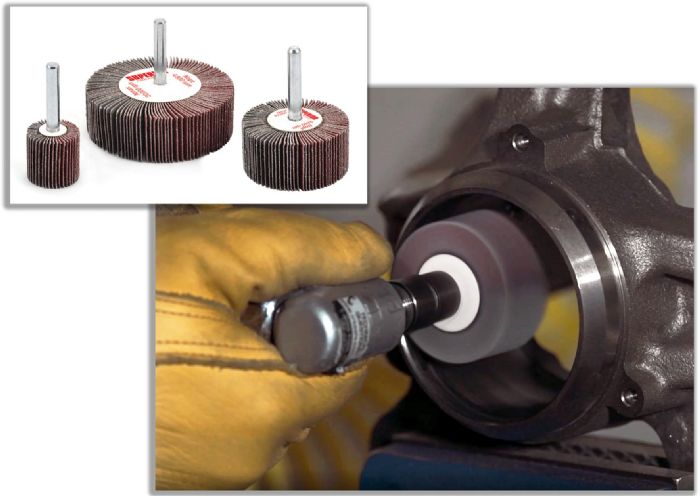 Superior Abrasives has introduced custom flap wheels, allowing users to specify materials, grit pattern, flexibility of flap wheels, mounting options and more, to match abrasives precisely to the project at hand. This customization allows manufacturers to match abrasives to their application requirements to more efficiently process the workpiece.
Custom flap wheels are ideal for contoured finishing and grinding, deburring and finishing of tube interiors, shaping or refining contours on cast or machined parts, weld seam blending or finishing, and more.
To ease ordering, Superior Abrasives offers a fully stocked Application Engineering Lab and assistance to determine best methods and tools are available. The company manufactures quick-change discs, flap wheels, PSA products, belts, shop rolls, cartridge rolls and more in its 100,000-sq.-ft. Vandalia, OH, factory.
See also: Superior Abrasives
Technologies: Finishing