New Product Article
Proximity Sensors with Enhanced Sensing Distance and IO Functionality
Wednesday, July 10, 2019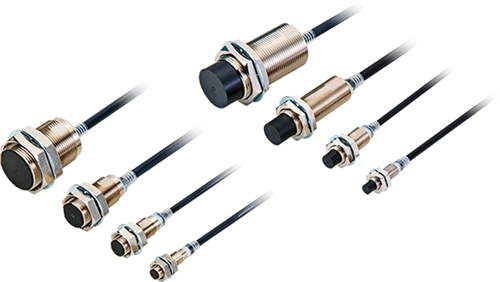 Omron Automation Americas has added 2500 models to its E2E Next series of proximity sensors, which reportedly offer exceptionally long sensing distances and IoT functionality. Long sensing distance minimizes target contact during production, with IoT capabilities enabling improved predictive maintenance.
Contact avoidance is essential for maximizing uptime, offer company officials, noting that 70 percent of unexpected equipment downtime is caused by component failures, of which proximity sensors account for a large proportion. E2E sensors are designed to help manufacturers reduce potential causes of unplanned downtime while benefiting from the sensors' environmental resistance.
The addition of IO-Link functionality enables the sensors to reduce recovery time by indicating the location and cause of failures. They also detect warning signs of impending failures and notify users via the network. The combination of IoT capabilities, long sensing distance and oil-resistant sheathing reportedly reduces the risk of sudden equipment shutdowns by a factor of three.
See also: Omron Scientific Technologies, Inc.
Related Enterprise Zones: Automation, Fabrication, Quality Control, Tool & Die
Visit Our Sponsors