Fabrication: News & Technology
Adjustable Part Supports for Punching System
Thursday, March 28, 2019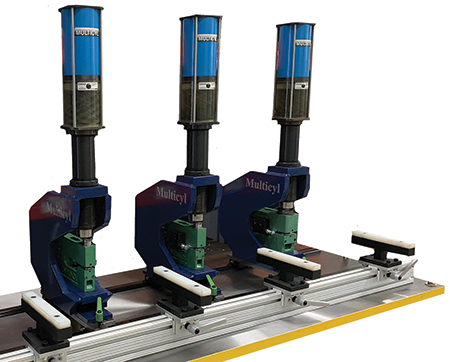 Multicyl's product line of adjustable punching tables, MLR (Multicyl Linear Rail), uses only shop air with the company's standard 'Press in A Box' cylinder packages to supply punching power. New is the MLR's adjustable part-support option. Sliding on its own separate rail and using the MLR standard Easy Clamp system, the option allows users, in seconds, to add or remove part supports as well as adjust their positions along the MLR to accommodate various part lengths.

See also: Multicyl Inc.
Related Enterprise Zones: Fabrication
---
Reader Comments
There are no comments posted at this time.
Visit Our Sponsors