New Product Article
Compact Laser Tracker Combines Accuracy and Measurement Stability
Tuesday, November 27, 2018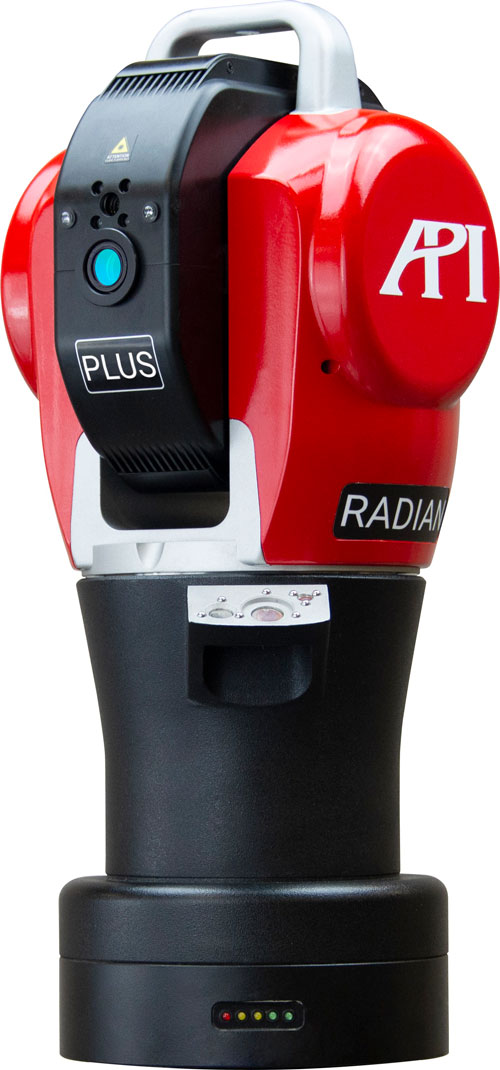 API has launched its updated series of light, compact and accurate Radian laser trackers comprised of three models: Radian Pro, Radian Plus and Radian Core. Each model features compact and rigid Unibody design that uses shaft-mounted motors, encoders and laser. The Unibody houses the laser source, optics, camera and major head electronics in the center of the tracker body, centering all heat sources and allowing rapid distribution of heat throughout the body during warmup or drastic ambient-temperature variations. Also, this design maintains equilibrium through its operation due to a unique 'air-over-cooling' system, resulting in shorter warmup time and superior measurement stability, according to company officials.
The Radian Pro offers both absolute distance measurement and inferometer capability, and is available with 20-, 50- and 80-meter range options. The Radian Plus is supplied standard with the API vProbe or iScan. The vProbe, a handheld, lightweight tactile probe, extends the laser tracker's coordinate-measuring capabilities by permitting intricate features and part characteristics located outside of the line-of-sight tracker setup. The vProbe, reportedly with more versatility than a portable-arm CMM, is inherently suitable for large parts and styli lengths to 500 mm. API iScan, a handheld, lightweight, noncontact scanner features a new, higher data-rate capability, improved point-cloud capture speed, and a new global-position-sensor system. The Radian Core, a spherically mounted retroflector tracker, offers measuring ranges of 50 and 80 meters.


See also: API Metrology
Related Enterprise Zones: Materials/Coatings, Quality Control
---
Reader Comments
There are no comments posted at this time.
Visit Our Sponsors