Previews
Rollforming Software Enables Flexible Operation
Monday, September 19, 2011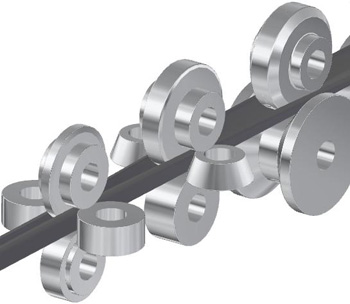 Ubeco, Iserlohn, Germany, will demonstrate its Profil rollform design software for manufacturers of cold rollformed profiles or seamed tubes from sheetmetal, and for designers of rollformers and tube mills. Working with Profil is like working with a CAD system--the drawing of the profile, the flower pattern or the roll tools is permanently displayed on the screen. This enhances the user friendliness of the software and allows bending of the profile by mouse click directly into the drawing. The corresponding numerical data, including profile list, statics and stress of band edge, are shown in separate windows and are updated while bending. New functions include "Partial Project Add On" and "Partial Project Save as," which enable the creation of a new project by combining parts of old projects. Also new is an arc-type "Angle/Radius bending method" that allows for springback compensation during flower-pattern design.
See also: UBECO GmbH
Related Enterprise Zones: Other Processes, Software
---
Reader Comments
There are no comments posted at this time.
Visit Our Sponsors