Previews
90,000-PSI Waterjet Technology on Display
Monday, September 19, 2011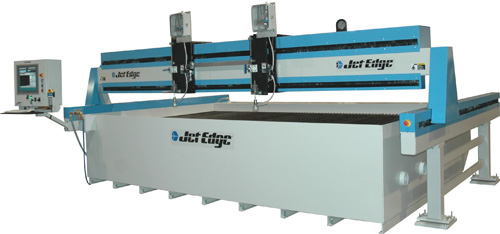 Jet Edge, Inc., St. Michael, MN, will demonstrate its 90,000-PSI waterjet-cutting to showgoers, including its X-Stream intensifier pumps and mid-rail gantry precision cutting machine that features an exposed tank that easily accommodates overhead loading. It comes standard with one cutting head; a second head can be added to increase productivity, as can optional mirroring capabilities to slash cycle times in half. Jet Edge's X-Stream pumps, compared to traditional 60-KSI pumps, achieve much faster cutting speeds and dramatically lower operating costs.
See also: Jet Edge Waterjet Systems
Related Enterprise Zones: Fabrication
---
Reader Comments
There are no comments posted at this time.
Visit Our Sponsors