Portable Dust Collector Captures Contaminants at the Source, with Minimal Energy Consumption
February 1, 2014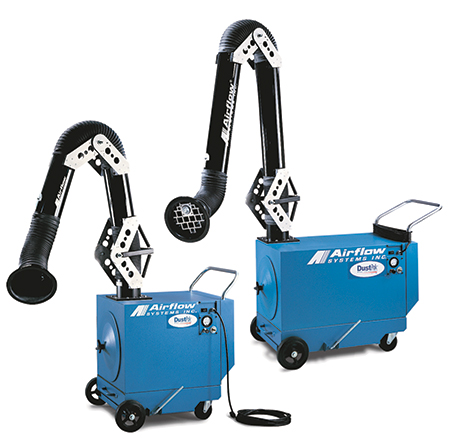 Airflow Systems, Inc., Dallas, TX, introduces the PCH series of portable dust-collection systems that provide source-point collection of airborne contaminants. Use the units to prevent contaminants such as dust from welding and cutting, as well as oil mist, from migrating throughout the facility to settle on equipment and fixtures.
The systems employ the E-Z Arm high-flow extractor arm design that eliminates the airflow resistance common with internally supported arms. This enables the PCH series to reportedly produce higher airflow levels with lower power requirements than competitive units.
The PCH series also includes a dynamically balanced, non-sparking aluminum motor, designed to enable the compact, easily maneuvered unit to collect contaminants directly at the source without risk of igniting volatile dusts. Choose from motors rated from 0.5 to 3 hp, for airflow rates to 1200 ft.3/min.
Airflow Systems, Inc.: 214/503-8008;
www.airflowsystems.com
See also: Airflow Systems, Inc.
Technologies: Welding and Joining