PMAEF Announces Executive Director
June 1, 2018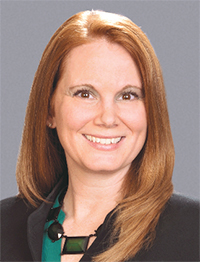 The Precision Metalforming Association Educational Foundation (PMAEF) has named Nichol E. Campana executive director. Campana will manage the overall strategic direction, program development, community outreach, fundraising and allocation of resources for PMAEF.
"With her 15 years of experience in the nonprofit sector, we are thrilled to welcome Nichol to our team," says Roy Hardy, PMA president. "Nichol will lead PMAEF in developing training and education programs for our members and our industry."
Prior to joining PMAEF, Campana served as the executive director for ASM Materials Educational Foundation and as a director for the American Cancer Society.
See also: Precision Metalforming Association
Technologies: Training