Webcast Auction Offers an Array of Stamping Equipment, Robotic Welding Lines, More
November 29, 2021
Plan now to attend a one-day online auction of all of the equipment from the former Lear Heavy Stamping Facility in Morristown, TN, on Wednesday, January 26, 2022. Conducted by Maynards Industries in conjunction with Holland Industrial Group and The Branford Group, the auction will feature transfer presses, straightsides, servo-feed lines, servo robotic welders, inspection equipment, toolroom and support equipment and more. Also up for bid: all assets and real estate. For details, contact Mario Mazzuca: 517/204-0033, mario@maynards.com.
See also: The Branford Group
Technologies: Stamping Presses, Coil and Sheet Handling, Pressroom Automation

Stamping Presses
Tour the BMW Oxford Plant—the Firm's "Laboratory of the Futu...
Monday, September 18, 2023

Video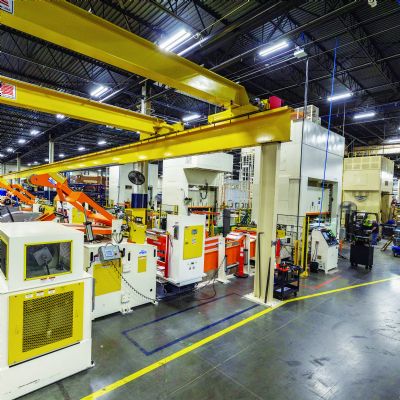 Stamping Presses
High-Performing Press Trio
Brad Kuvin
Friday, August 25, 2023