Prevent Slug Pulling
June 27, 2023
DTC Products
Booth 41424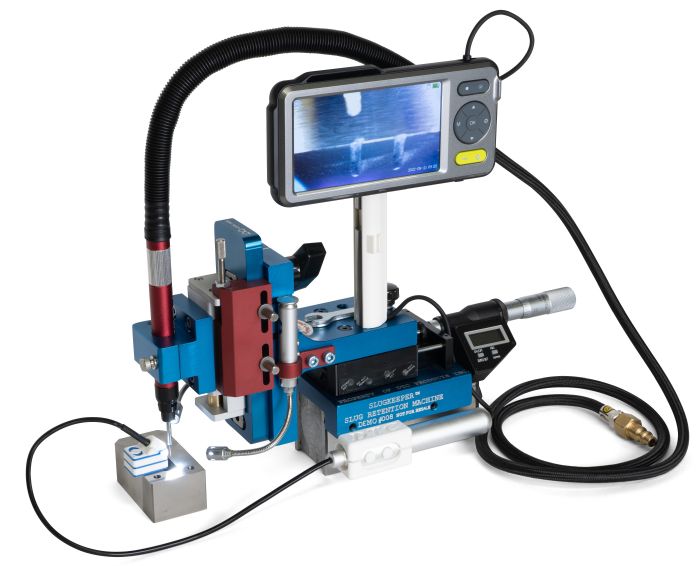 DTC Products' patented SlugKeeper slug-retention machine uses a pneumatically powered grinder to precisely machine a small, angled groove into the sidewall of a stamping-die cavity to prevent slugs from pulling onto the die surface where they can damage the production strip, the stamped part or the stamping die itself. The machine has one thumbscrew for quick adjustment of the grinder height; a plunger-style grinder-head assembly; and a grinder-head adjustable depth stop to control the grinder's depth into the die cavity. Each feature helps the operator quickly and accurately position and control the grinder position.
The grooving wheels come in four diameters, in borazon and diamond, to ensure the proper diameter groove is placed into the sidewall of the die surface of all materials. The micrometer adjustment accurately controls the depth into the sidewall of the cavity. This allows the machine to be used for all types and thicknesses of material.
See also: DTC Products Inc.
Technologies: Tooling