Manual Swing Clamps a Low-Cost Option for Fixture Builders
August 21, 2020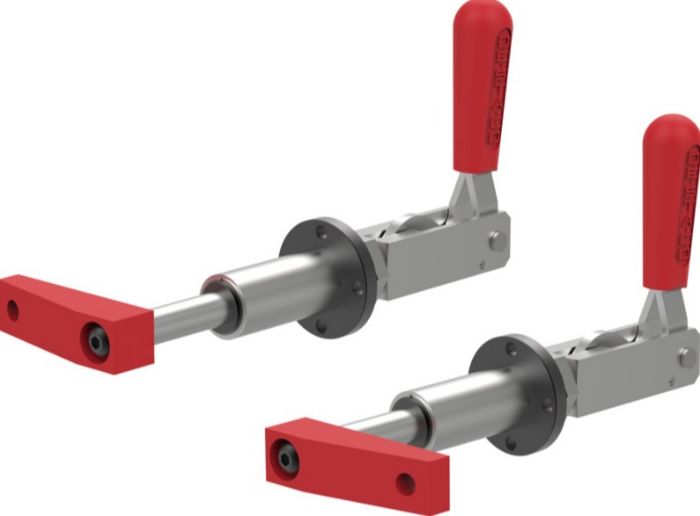 Destaco, Auburn Hills, MI, has developed a new line of patent-pending manual swing clamps, combining two existing Destaco products to create an easy-to-use option for fixture building/testing, welding and assembly operations in the industrial, aerospace and automotive markets.
"The development of (this new) series comes as a result of customer requests for a less-expensive clamp that can be manually operated without the need for any air," says Matt Girand, Destaco vice president and general manager, Americas and Global Automation. "Taking these requests to heart, we have combined the best features of our existing pneumatic swing clamp and straight line action clamp products to fashion a new, manually actuated solution."
The new manual swing clamps feature an enclosed cam track and can clamp and lock in both the retract and extend positions. They also feature a detent that holds the clamp in the open position in order to prevent unwanted movement. Future versions will offer Destaco's Toggle Lock Plus, which locks the handle in both the open and closed positions.
See also: Destaco
Technologies: Tooling, Welding and Joining