Rack Stores Frequently Used Shop Tools
December 1, 2019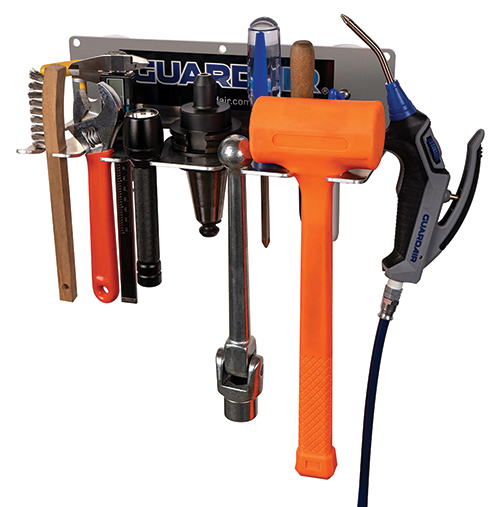 Guardair Corp. has debuted the QuickSelect tool rack for organizing frequently used shop tools and keeping them within easy reach. Made from heavy-duty aluminum, the rack features an array of slots and holes sized to accommodate the most popular tools, including L wrenches, dead-blow hammers, screwdrivers and safety air guns. Also featured: a 1.75-in.-dia. hole lined with a plastic bushing for storing sensitive instruments such as tool holders or gauges.
The QuickSelect, with a slim profile (12 by 5 by 3 in.) that minimizes intrusion into active workspaces, is available in two versions—with eight holes for custom mounting, or with dual, high-strength magnets for simple mounting on steel surfaces.

See also: Guardair Corp.
Technologies: Tooling