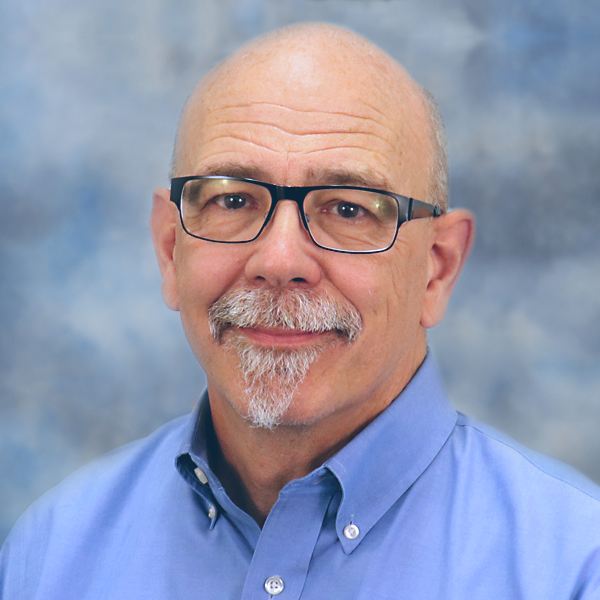 Peter Ulintz
Material-Flow Analysis in Cup Drawing, Part 2
February 25, 2021
This article continues our discussion from Material-Flow Analysis in Cup Drawing, Part 1, which appeared in the January/February issue of MetalForming.

The principal characteristic of all deep drawing processes: indirect application of force. The force required to cause deformation is not applied directly to the deformation zone (flange area). Instead, a punch force acting on the blank causes the material to bend over the punch radius, where it reduces in thickness due to plane-strain bending. The stress at the bottom of the cup begins to transfer toward the cup diameter, creating the cup bottom. The force subsequently transmits from the cup bottom to the cup walls, then to the deformation zone (Fig. 1).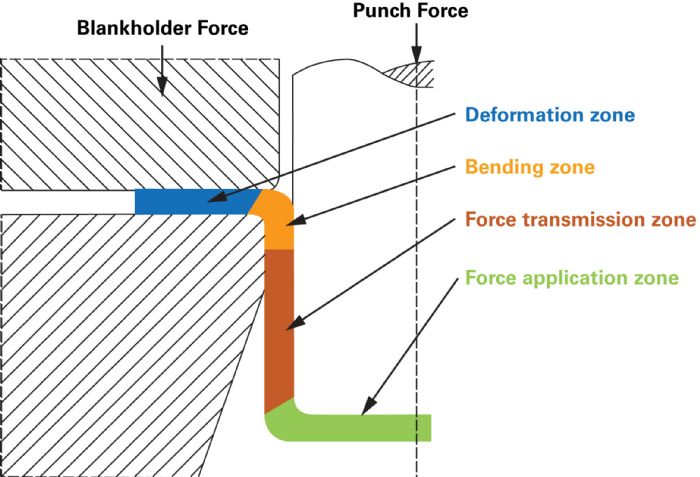 We can divide the deep drawing process into six basic elements to better understand the mechanics.
Bending
Bending represents the first element in deep drawing. As the punch contacts the blank, material concurrently bends around the punch radius and over the die-entry radius. The material in contact with the punch face moves downward to form the bottom of the cup. As the punch moves downward into the cavity, additional sheet metal from the blank bends over the die-entry radius.
At this stage of drawing, only simple bending has occurred. The cup bottom could have been formed in a solid forming die, but doing so limits the depth of forming due to fracturing of the material. Greater depth can only be achieved by pulling—or drawing—the sheet from the outer regions of the blank.