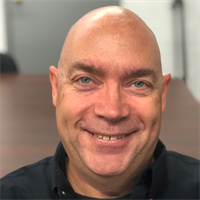 Todd Wenzel
Unique Programming with Servo-Press Technology Delivers for E.J. Ajax
August 1, 2015
While E.J. Ajax, a contract stamper and fabricator in Fridley, MN, has a rich, 70-yr. history, the eyes of its management team are fixed on the future, not on their successes in the past.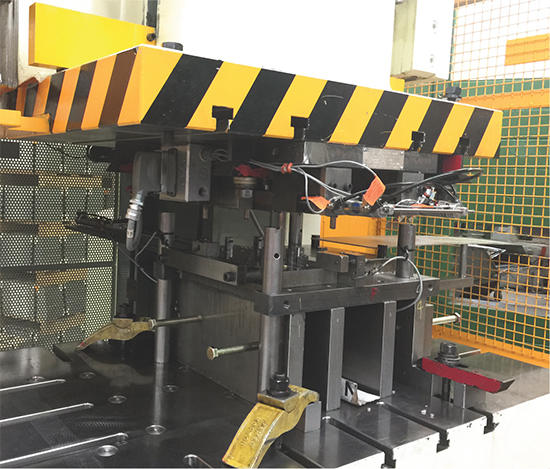 A tool in this new 200-ton servo press undergoes tryout (note the electrical connections and air-operated devices). Using the servo press' abilities allowed the E.J. Ajax toolroom to design a die with multiple operations, automated and combined into one tool. The resulting savings achieved by eliminating secondary operations means less setups, less labor, less cost to produce the part, less lead time from order to ship and less inventory.

"Over the last three years the company has seen more than 30 percent growth in square footage and staff," says Kent Djubek, E.J Ajax president. "Staff not only has grown in numbers—we have a rigorous employee-training program driven by management and powered by partnerships with local technical colleges and vocational schools."

E.J. Ajax co-owners Erick (vice president of sales) and Tom (vice president of manufacturing) Ajax believe in training and their investments prove that they mean it.

In addition to the growth in numbers and skills of staff has been a focused strategy of investing in new technologies to optimize production.

"We need to maintain a competitive advantage as we grow in the 21st century," says Djubek. "We need to move quickly into the best technologies and have our team take advantage of all that they can bring to us to ensure that we remain the best choice for our customers."

In the past two years, these investments have included a fiber-laser cutting machine, a new CNC turret press and stamping-press equipment with the latest direct-drive servo technology.

"We had investigated servo-press technology for some time and the possibilities seemed exciting," says Erick Ajax. "When we had to increase pressroom capacity it became clear that our investment strategy had to include servo technology to keep us ahead. There were specific applications identified where the servo would bring significant advantages."

Tom Ajax identified those applications.

"These were difficult parts we already made," he says, "including drawn parts and those formed from stainless steels and other difficult-to-form material."

In the fall of 2014 Ajax took delivery of its first 200-ton servo press, an Aida gap-frame model, followed by a second Aida 200-ton gap-frame.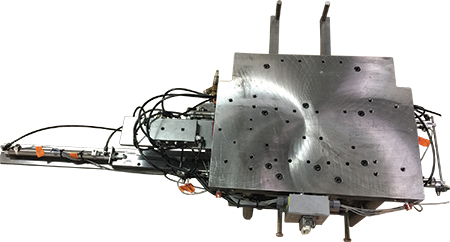 This tool, outside of the press, shows a number of air cylinders and electronic components. The simple tool in use at E.J. Ajax has been transformed into a machine with logic, all made possible due to a new servo press' programmable motion and its controls-programmable outputs and inputs.


Training started immediately, first with a nearly companywide meeting of operators, setup people, tool designers, and outside sales and sales management personnel.

"Everyone needed to know what this new equipment could do in order for us to fully realize the benefits of the press's abilities," says Djubek.

Multiple rounds of onsite training were provided by the local Aida dealer, TCR, Inc., Wisconsin Rapids, WI, and by Aida's engineering staff. The training time was surprisingly short, according to the Ajax management team, as the already-skilled operators became quick learners.

"It was exciting to see that just within the first week the operators had found ways to improve the performance of our existing tooling," says Don Wellman, E.J. Ajax vice president of purchasing. "They were buzzing with ideas on how the servo press could make each job run better and were clearly finding immediate applications that showed how much they understood the technology and its impact."