Seyi Debuts New Control Platform and Industry 4.0 Package
July 23, 2021
Seyi America
Booth D46333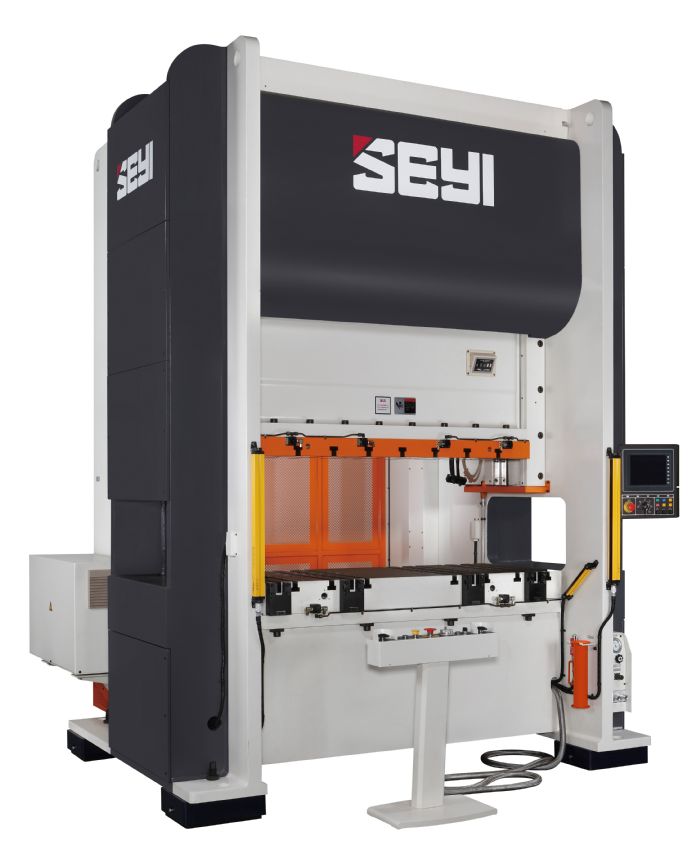 Seyi America will exhibit a model SD2-176 servo press, featuring direct-drive technology, a new control platform and an Industry 4.0 package. The controls are built using a Beckhoff IIndustrial PC and Safety controller, offering optimum processing speed, programmability and interfacing with peripheral systems. The Seyi Integrated Manufacturing Solution (SIMS) Industry 4.0 package allows users to monitor equipment performance, production and maintenance with data collection and reporting.
In addition, Seyi America will display models of a hot stamping production line and a blanking press, showcasing its ability to provide specialized products and advanced production lines.
See also: SEYI America, Inc.
Technologies: Stamping Presses