Partner Content


Schuler North America Unveils Digitalization and Modernization Best Practices with an Industry Workshop and Grand Opening of New FacilityFebruary 14, 2023

The market is oversaturated with content about overall equipment effectiveness (OEE), digitalization, and the Industrial Internet of Things (IIoT). While these topics are informative and generate excitement for the future of manufacturing, there is a key ingredient missing: a practical how-to solution to making production smarter.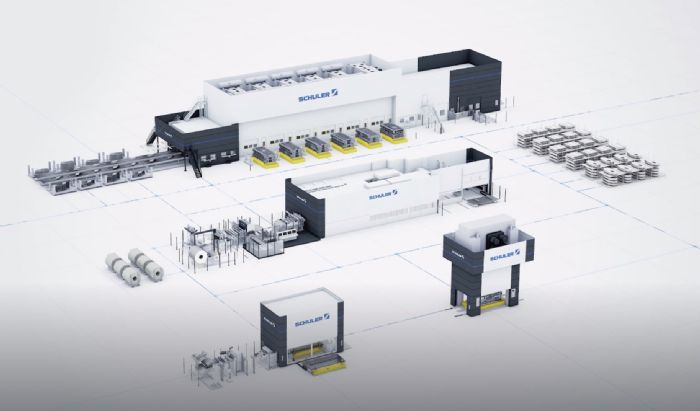 Schuler North America, a subsidiary of Schuler Group GmbH, will host a Digitalization & Modernization Workshop on February 23, 2023, coinciding with the grand opening of Schuler's Michigan Ave. service facility in Canton, MI.
During the workshop, Schuler personnel will discuss the press shop of the future and highlight key technologies that maximize OEE, enable the implementation of digitalization practices, and allow stampers to conduct smart press shop planning. Attendees will learn how the press shop of the future reshapes costs, output and carbon footprint.
"Topics, and marketing buzz words such as IIoT and digitalization have oversaturated the market," states Telvi Zanin, VP of service at Schuler North America. "Our Digitalization & Modernization Workshop provides the valued 'how-to' ingredient and is designed to help attendees build their own state-of-the-art press shop of the future."
Schuler's Digitalization & Modernization Workshop is a full one-day event with various sessions that provide innovative and practical solutions for making press shops smarter. Attendees will also get to watch live demonstrations of various products from Schuler's Digital Suite.
Agenda and session topics include:
8:30 – 9:30 a.m.: Press Conference
10:00 – 11:00 a.m.: The Press Shop of the Future
Current market status and future expectations for digitalization
11:05 – 11:50 a.m.: Optimize Shop Floor Operations
Optimization best practices with Schuler's Track & Trace, laser serialization, blank measurements, and downtime detections for part quality and machine availability