Next-Gen Aida Gap-Frame Servo Presses Ready to Roll
October 12, 2020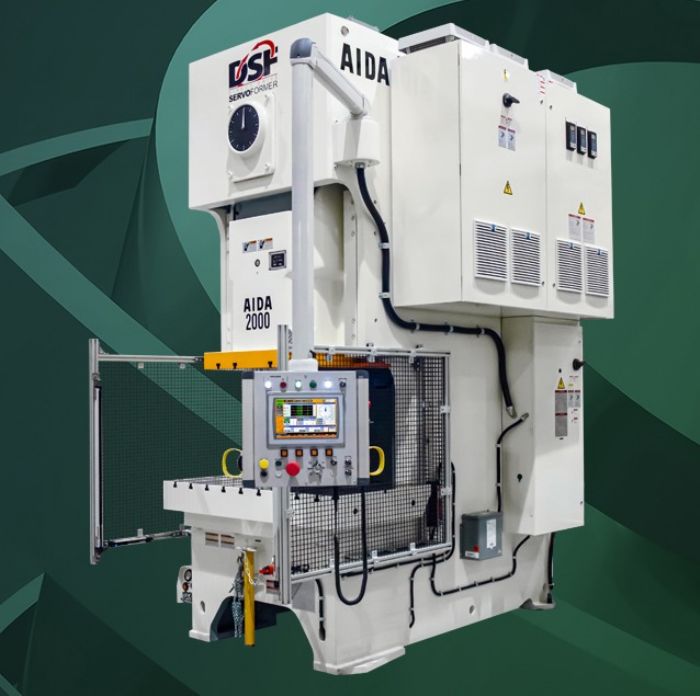 Stamping-press manufacturer Aida America, Dayton, OH, has introduced its next-generation DSF-C1-A Series direct-drive gap-frame servo presses, outfitted with its exclusive Allen-Bradley control and available in several models and a wide range of tonnages.
Standard features include a next-generation servo motor with 5 to 10-percent higher speeds than previous motors; a robust capacitor-based power-management system; 12-in. swing-arm-mounted color-touchscreen HMI with opti-touch run buttons; integrated tonnage monitor; step-feed mode for ease of die setup; eight PLS cams; and eight-channel die protection with PNP/NPN signals.
See also: Aida-America Corp.
Technologies: Stamping Presses