Aida Servo-Press Duo Helps to Reduce Scrap, Increase Die Life at Small Parts, Inc.
March 18, 2022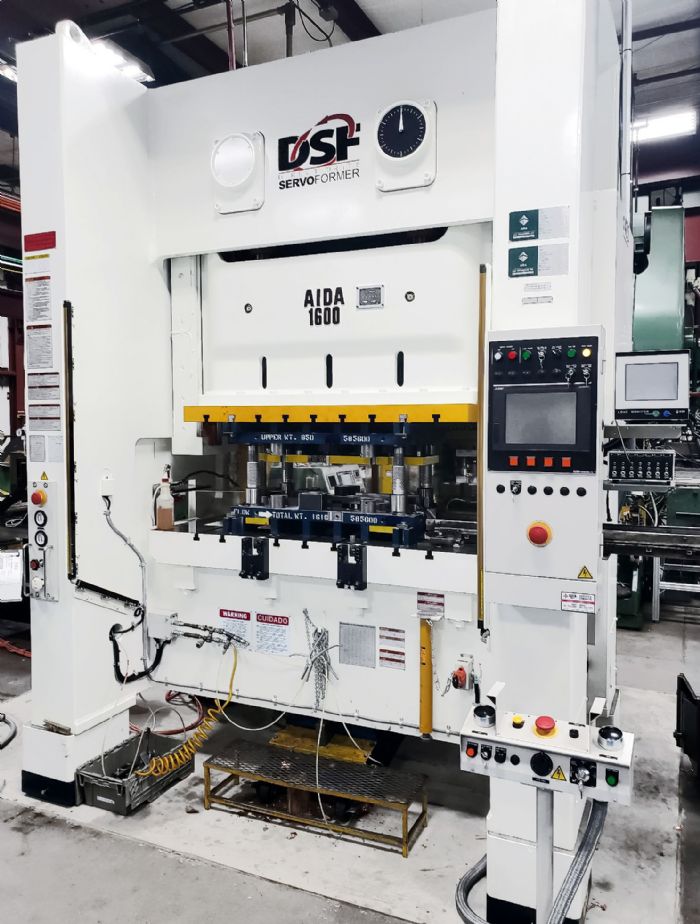 Metal former Small Parts Inc., Logansport, IN, has installed two unitized-frame, two-point, direct-drive Model DSF-N2 Aida servo presses, and quickly realized several benefits on jobs moved to the presses from its conventional mechanical presses, including increased speed and press uptime. In one case, after modifying an existing automotive progressive die to run on a new 110-ton Aida servo press, part quality improved due to a reduction in burrs and distortion, attributed, say company officials, to complete programmability throughout the entire press stroke. In addition, feed length was reduced. These combined advantages resulted in a nearly 30-percent scrap reduction.
In another case, the sharp edge profiles of a die running non-automotive parts on a conventional mechanical press were breaking or prematurely wearing. Moving the die to a servo press reduced die-maintenance requirements by 50 percent.
Small Parts officials now find that the addition of these two servo presses has expanded their quote capabilities, providing the confidence to quote jobs that would have been troublesome to produce on conventional mechanical presses.
See also: Aida-America Corp.
Technologies: Stamping Presses