1200-Ton, 240-in. Minster Headed to ODM
May 20, 2020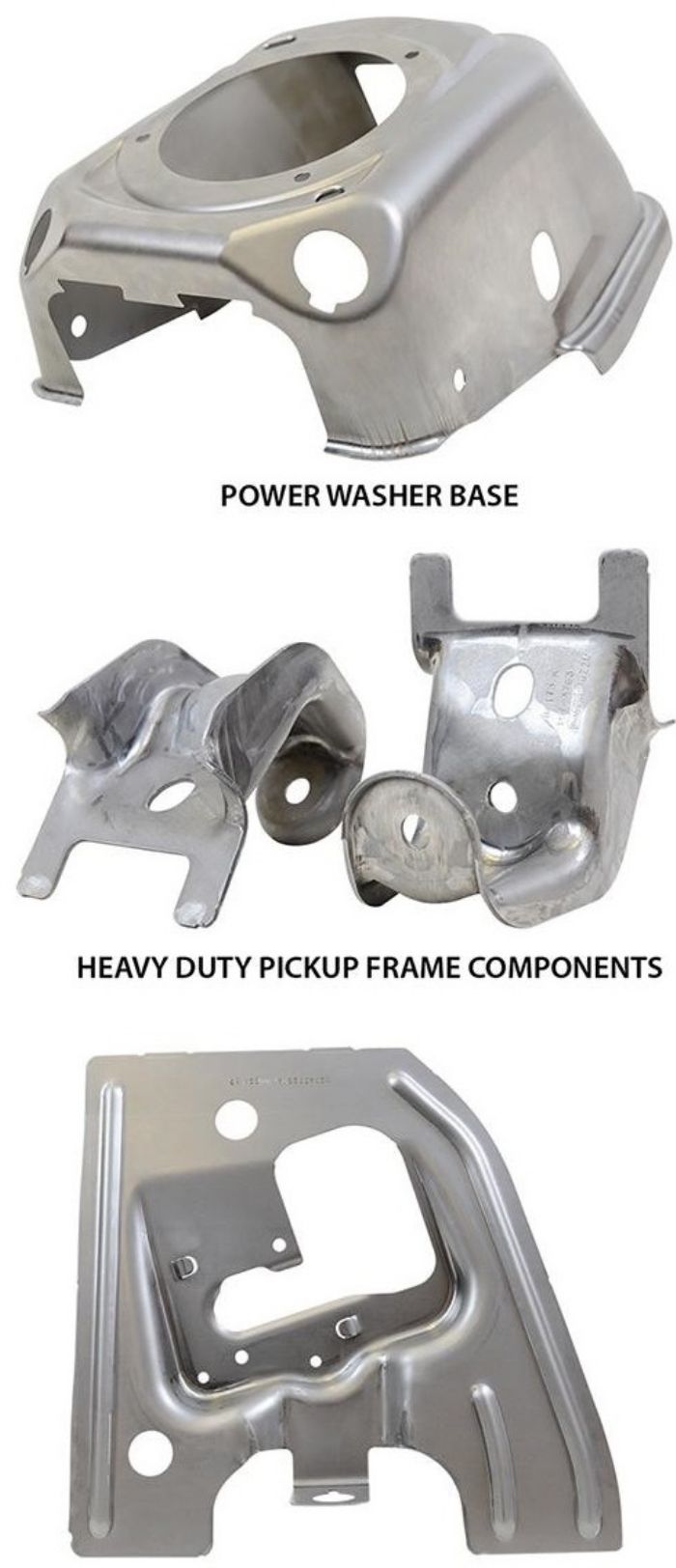 ODM Tool & Mfg. Co., McCook, IL, will soon add a new Minster E2-1200 HeviStamper mechanical press, with a 240-in, left-to-right bed, to its production floor. The press will be charged with stamping thicker-material, high-tensile complex parts, primarily for the automotive industry (similar to the parts shown in the photo). Specially designed with excellent built-in parallelism for heavy progressive-die work, heavy material blanking and forming jobs requiring higher production speeds, the press should be commissioned in early summer, 2020.
Press capacity at ODM ranges from 100 to 1500 tons, with a growing emphasis on more high strength materials. To supplement its new 1200-ton press, ODM purchased a new Gudel transfer system, and a heavy-duty CHS feed line with an extra-robust straightener, designed to handle advanced high-strength steels, including dual-phase grades.
While ODM's primary market is automotive, vice president of sales Jay Michaelsen explains that with the new press, it hopes to expand more into the appliance and hardware industries. Of note is the unique blank-destacking employed in its pressroom that delivers specific advantages to appliance work. As explained by Michaelsen, blanks are destacked and fed into a press transfer, where blank size and position provides for maximum material utilization.
"There's an added operation in the process," he says, "but, depending on the part, the material savings more than makes up for it. When you're running 700,000 parts/yr. for Ford, that's what they're looking for."
See also: Nidec Press & Automation, ODM Tool & Manufacturing Co., Inc., Gudel, Inc., Nidec Press & Automation / CHS
Technologies: Stamping Presses, Coil and Sheet Handling, Materials