Unique Hydraulic Presses and Related Automation
July 23, 2021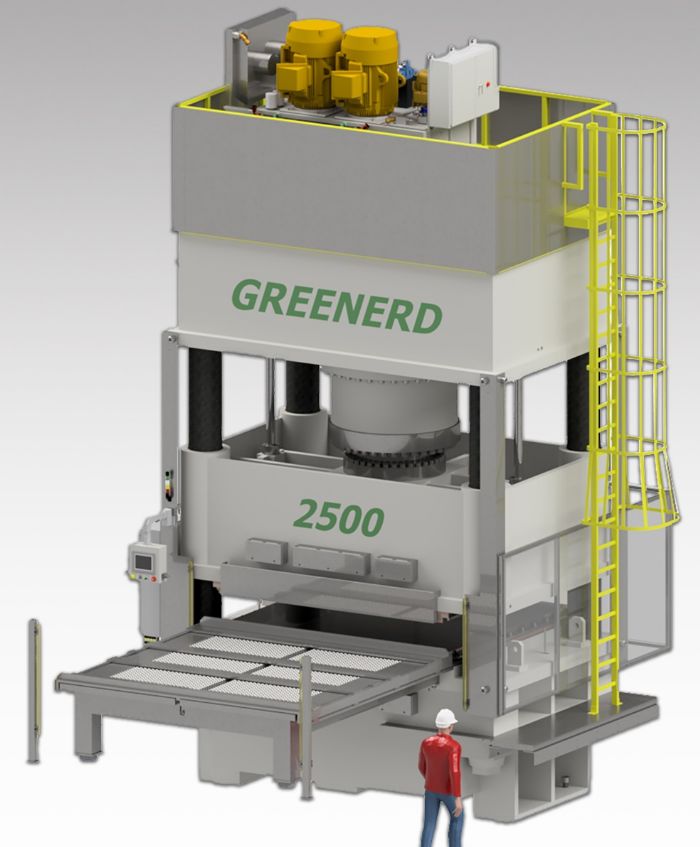 Greenerd Press & Machine Co.
Booth D47138
Greenerd Press & Machine Co. highlights the company's extensive hydraulic press and automation capabilities at FABTECH this year, with application experts and design engineers on hand to discuss specific user applications and press requirements.
An example of Greenerd's versatility in machine design to be highlighted at the show, a large 2500-ton compression-molding press for rubber molding. It features a new control system that allows automatic bumping—pressure release of the top platen while maintaining continuous contact with the mold. The process also may be performed manually at any time. The press also features a ventilation system that draws all fumes away from the molding area without interfering with press operation or access, a bottom-platen shuttle system with 120 in. of travel to allow full exit from the press for clear overhead access, and an energy-reducing dwell latch.
Greenerd, a Tier One Industrial Authorized Robot System Integrator of Fanuc America Corp., enables full access to Fanuc's robots as well as training and support. This allows Greenerd to provide state-of-the-art automation solutions in short timeframes, including material handling, part loading and unloading, part inspection and stacking of finished parts for downstream processes.
The company's extensive line of hydraulic presses is available in a variety of styles, ranging from gap-frame and straightside to die-spotting and forging presses, with unlimited size and tonnage capabilities.
See also: Greenerd Press & Machine Co., FANUC America, Inc.
Technologies: Pressroom Automation, Stamping Presses