New Hydraulic Deep-Draw Press Boasts Energy-Saving Features
February 14, 2022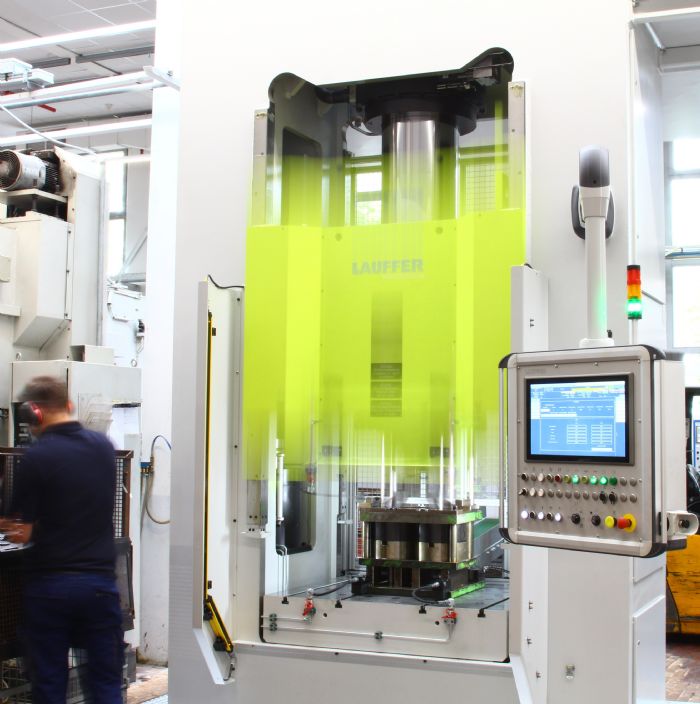 Productivity, efficiency, and sustainability were primary goals as Lauffer set out to develop its new S-Line of servo-hydraulic presses. Focused on customer total cost of ownership, say company officials, engineers during press development paid close attention not only to press performance and part quality, but also to operating costs and one-off acquisition costs.
At the heart of the new press line is a variable-distortion pump with variable-speed drive, scalable due to its modular design. The system almost completely dispenses with the valve technology required in conventional hydraulics, leading, according to Lauffer, to a significant reduction in throttle losses and therefore an increase in energy efficiency. Maintenance costs also are reportedly reduced, as is the required oil volume.
Lauffer also offers advanced control technology with the press that allows for forming-process monitoring and analysis, stroke by stroke. Any deviations in forces can quickly be identified and accounted for to ensure consistent part quality.
Lauffer recommends the presses for demanding deep-drawing applications, noting their ability to provide energy recuperation during the drawing stroke by converting blankholder force into electrical energy and feeding it directly to the main drive. Lauffer estimates energy savings as much as 35 percent, adding: "The higher the draw stroke and the greater the blankholder force, the greater the savings potential."