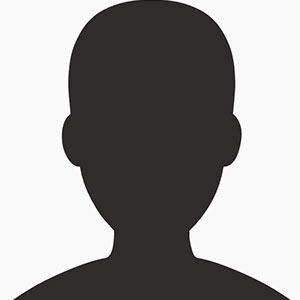 David Stroner
Press Applications: Eddy Current vs. Variable Frequency Drives
November 1, 2014
Eddy-current and variable-frequency drives (VFDs) have been employed to provide variable-speed control for presses for many years. Mechanical presses, which use flywheels to store energy, are segregated by several standards; here we'll focus on speed, rating, flywheel energy and main motor requirements.
Generally, we specify three speed ranges for presses: slow (0 to 20 strokes/min.); medium (20 to 40 strokes/min.); and fast (40 strokes/min.) and faster.
When discussing ratings, we say "this press is rated at ½ in. off bottom stroke," which means that the press is designed to perform work at its full rated tonnage from ½ in. before bottom through bottom dead center (BDC).
The rating of a variable-speed press will allow for full flywheel energy to be developed at mean speed. Consider a machine that runs at 20 to 40 strokes/min.—the mean speed is 30 strokes/min., which is where you will likely find the full flywheel energy developed. You will have an overabundance of energy as speed continues to rise from 30 to 40 strokes/min., but the energy available from 30 to 20 strokes/min. will suffer greatly. The energy available is a function of the square of the velocity of the flywheel.
Flywheel Energy and Main Motor Requirements
Flywheel energy is based on the rating of the press, and the size of the main motor relates to the amount of energy that must be put back into the flywheel and the amount of time during which that energy must be replaced.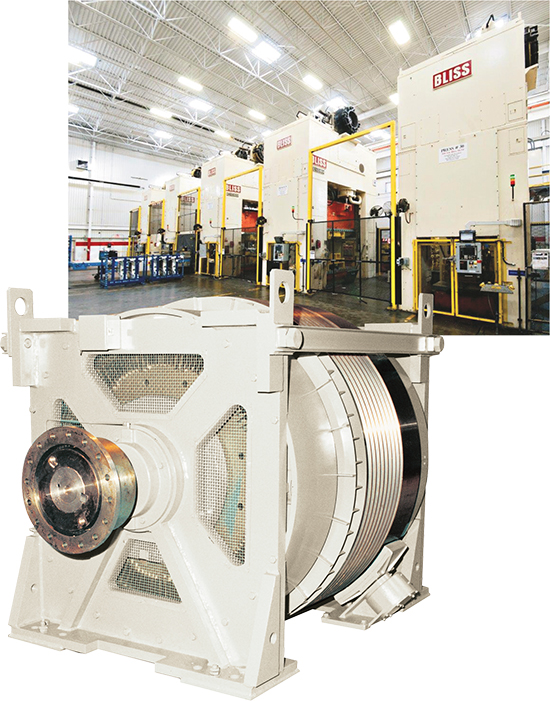 In stamping-press applications, eddy-current (EC) drives typically run well in excess of 20 years before requiring major attention, compared to the 7-10 yr. average life expectancy of a VFD. Shown is a combination air-cooled adjustable-speed EC drive, brake, belt ring flywheel and shaft-mounted tachometer in a common housing, ready for blanking, deep drawing, progressive-die stamping and other metalforming applications.

There is a dependent relationship between the permissible speed reduction of the flywheel and the type of driving motor used. Manufacturers select from three different types of motors and flywheel-speed reduction options: 3 to 5 percent slip and a 10-percent speed reduction (fast press); 5 to 8 percent and 15-percent speed reduction (medium-speed press); and 8 to l3 percent slip, 20-percent speed reduction (slow press).
The flywheel provides energy during the working part of the press stroke. When performing work, its speed of rotation is reduced with a subsequent loss of energy. The motor must restore this lost energy to the flywheel.
The energy available in the flywheel varies directly as the square of the speed of the wheel. A flywheel rotating at 100 RPM only has 25 percent of the energy of the same-size wheel rotating at 200 RPM.
The pressure or force required to perform the operation, and the distance through which this force must be exerted impact the energy requirement of the flywheel. For example, consider an ironing operation that requires 40 tons of press force over a distance of 18 in. The required flywheel energy is 40 x 18, or 720 in.-tons. A shallow draw operation might require an average pressure of 500 tons thru 2 in. of press stroke; required flywheel energy would be 1000 in.-tons.