Upgraded Fabrication and Quoting Software
October 1, 2017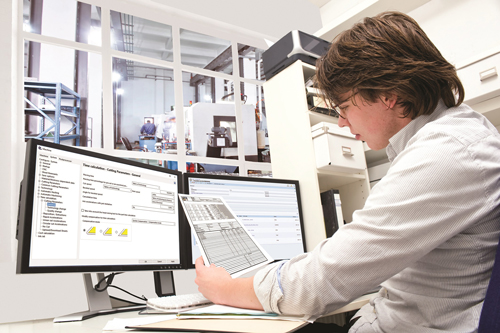 Lantek Systems, Inc., Mason, OH, announced upgrades to its portfolio of fabrication software, including Lantek Expert, which now includes a 64-bit version and significant innovations in its automatic nesting capabilities, according to company officials. The 64-bit versión reportedly enables higher performance in the nesting and sheetmetal-cutting module and achieves greater security by preventing the execution of malicious code. Other advances include optimization of calculation times for the machining of chamfers with waterjet machines; new options in milling applications with the support of more tool types and different material-entry strategies; and more.
The 2017 version of the company's Integra quoting software allows technical and commercial teams to be involved together in the preparation of quotes through task-based communication. Also, users can develop quotes from Lantek Integra and Lantek Manager, and assign the complete manufacturing path to the parts, including noncutting operations. Moreover, when generating the sales quote, notifications can be sent to the sales manager as soon as it is created or modified. When generating quotes, it now is possible to set the price of material as provided by the customer and deduct it. It is also possible to duplicate both charges and the rules established when configuring the charges. Furthermore, the lines of a quote, order, delivery note or invoice can be organized using special re-numbering tools. Also, production management and warehouse management are now integrated in one system, allowing the user to manage both tasks simultaneously.
And, the Lantek Workshop software suite is optimized to record and validate 2D-cutting process and operation times. Users can record the completion of cutting operations without needing real-time control, dividing the nesting validation process into two steps: cutting and 'de-nest', in order to differentiate the actual cutting time and the time spent taking the parts from the sheet. In addition, Lantek released a new version of Lantek Workshop Capture that enables an operator to validate and record noncutting operations in the workshop. Users now can record the completion of operations without having real-time control and they can edit data by reading the barcode to see the employee, workstation and operations to be validated.
www.lanteksms.com
See also: Lantek Systems Inc.
Technologies: Software