New Version of CAD/CAM Fab Software Offers Host of Upgrades, Greater Shop Connectivity
January 25, 2022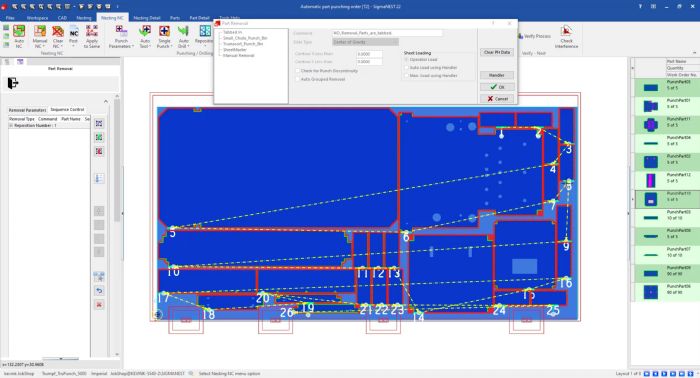 Cambrio has debuted version 22 of its SigmaNest fabrication-software suite. Across-the-board improvements enhance all areas of the SigmaSuite product portfolio, according to company officials, including CAD/CAM nesting for router, bevel, punch and cut-to-length operations, and also expands Connected Shop capabilities to assist large and small fabricators.
A redesigned installer detects all existing products for upgrading, and the software boasts enhanced import capabilities for the latest native CAD formats, such as sketch association to SigmaNest operations for NX, and 3D part-property mapping for SolidWorks. In addition, the SigmaNest shape library has been improved to enable rapid parametric geometry edits for more efficient CAD programming.
User-interface enhancements include options to change the sheet names in the feature tree, granular control over hatching density for reporting visibility, and multiview layout sequencing. Users also can select the correct Machine Bed Drawing directly from the Machine Parameters Config menu to see their stock in relation to bed size and slat locations.
A graphical indicator in SigmaNest v22 enable users to validate tab locations for the entire nest before sending the NC program to production. Additionally, part-reporting capabilities have been extended with support for part process parameters such as amperage or gas type, improved visual aids for nest detail text, and the ability to highlight mirrored parts with hatching styles.