Sky-High Improvement for Drone-Engine Cylinder via Modeling Software
August 10, 2020
Cobra Aero, a fast-growing company tasked with designing and manufacturing some 2000 small engines per year, strives to stay abreast of the latest digital-engineering tools. Yet Sean Hilbert, the company's president, remains adamant that the test bench provides final proof of the integrity of every power and propulsion product he creates for his motorcycle and drone customers.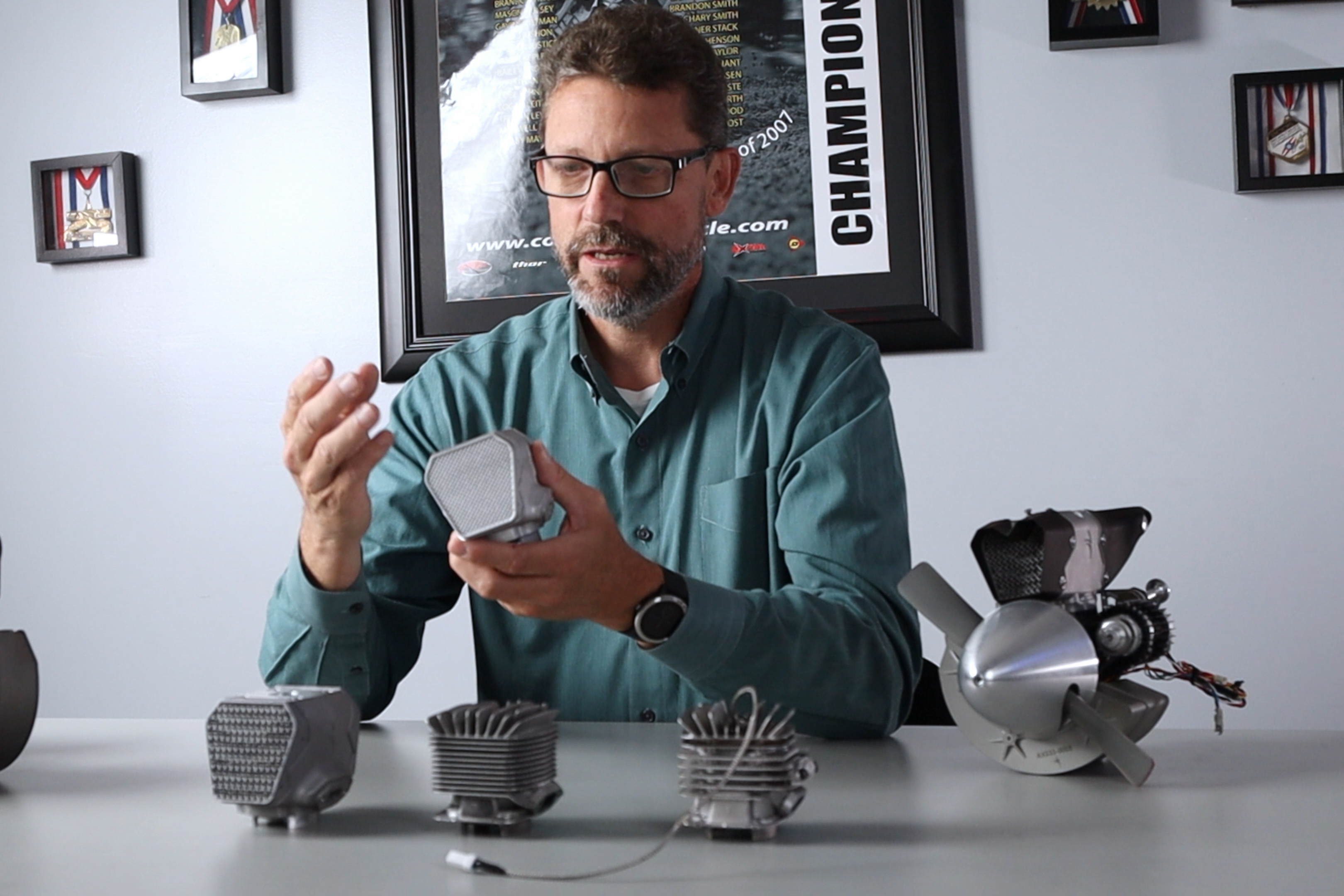 "In my experience with moving back and forth between the computer-aided engineering and the testing realms, honing in on that final design always requires a real-world check," Hilbert says. "I use those digital-to-physical iterative loops in order to calibrate my models and make great designs."
Of course, speeding iterative loops is essential to staying ahead of the competition. So, Hilbert has been exploring the synergies between design software and additive manufacturing (AM) to deliver the benefits of lightweighting, part consolidation and material savings—in less time than traditional methodologies. To that end, Cobra Aero has engaged in several product-development projects with advanced computational-modeling software company nTopology and AM-equipment manufacturer Renishaw over the past two years.
Test results on one of the team's collaborations, Cobra Aero's A33N drone engine, demonstrate the effectiveness of the collaboration and the technologies it offers (Fig. 1). A 3D-printed air-cooled engine cylinder—with a novel interior lattice structure designed using nTopology software and manufactured on a four-laser Renishaw RenAM 500Q machine —significantly outperformed Cobra Aero's current workhorse cooling-fin design.