Smart Press Shop Takes Shape at Porsche
January 14, 2021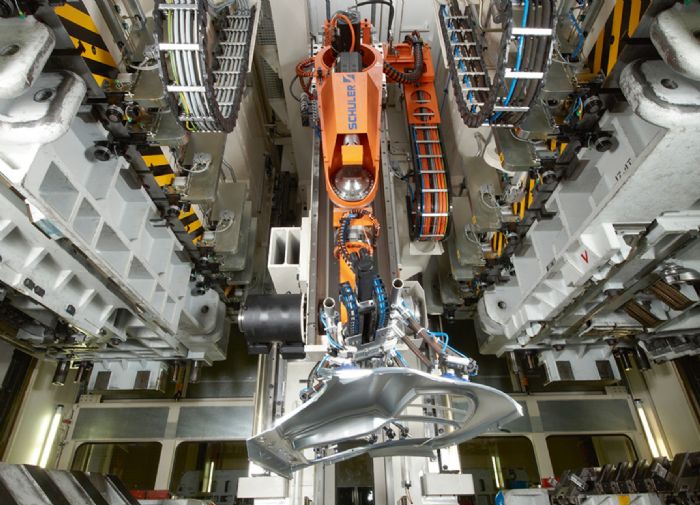 The state-of-the-art smart press shop resulting from the joint venture between Porsche and Schuler, at the Star Park industrial area in Halle, Germany, has taken delivery of a Schuler ServoLine 20 press line, an induction press and laser-blanking line. The equipment, scheduled to begin operation later this year, will produce body parts of the Porsche Macan II, supplying the Porsche body shop in Leipzig.
The press line, rated to 20 strokes/min., includes several intelligent functions from the Schuler Industry 4.0 kit, including cameras monitoring the drawn edge of the stamped parts, to identify any deviation in material properties, lubrication or force. Process monitoring is used to inform the operator so that corrections can be made at an early stage to avoid expensive scrap and rework. Camera-based tool monitoring, or visual die protection, looks to see if parts have been properly inserted, reshaped and removed. In the event of a registered deviation from the target state, the press stops immediately to avoid costly tool damage.
Also continuously monitored: the condition of the oil circulating in the system, so that operators only change the oil when its condition requires it. In addition, lubricating-oil monitoring allows detection of short-term changes in oil properties, indicating, for example, contamination with water or foreign particles.
All process documentation is available digitally, from each control station with HMI and screen as well as from mobile devices.
See also: Schuler Incorporated
Technologies: Sensing/Electronics/IOT