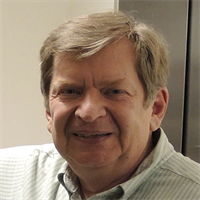 George Keremedjiev
Sensor Return-on-Investment 101
September 1, 2012
Since I launched this column in 1984, there has been a generational change in the leadership of many metalforming companies. With that in mind, please allow me to discuss in this column the fundamental logic behind investing in sensor technology, with an emphasis on return on investment (ROI).
A die crash can range from a minor repair issue to a complete shutdown of a customer's facility. Both are unacceptable, as repair and downtime costs affect bottom-line profits—in a directly and painfully manner. This not only includes costs incurred for die repair and premature sharpening, but also the costs associated with creating a potentially large number of parts that require manual sorting; the possibility of press damage; and the idled secondary operations awaiting parts.
What are the costs of applying good sensor technology in a typical large die, 4 to 6 ft. long (you can scale this example to your respective dies)? The number of sensors depends on the areas that can be potential sources of die damage. In our example, we will specify sensors to monitor strip feed (two sensors), slugging (one stripper with four sensors), cam return (two cams, one sensor each) and part exit (two out with one sensor per part), for a total of 10 sensors. Given the various quantity discounts that the sensor companies offer and the complexity of the sensor chosen, we'll expect to spend $30 for a basic inductive proximity sensor, and as much as $150 for a sophisticated photoelectric sensor.
For our example, we'll estimate sensor costs of $800. Add to that the labor required to install the sensors (which already exists within your toolroom, including a sensor-applications specialist on staff and working at a test bench). We'll estimate these labor costs at $1000 for the die, for a total investment of $1800 to protect the die from crashing.
Who should pay for this? You, the stamper, should, for you readily and mindlessly shell out money for die repairs, not your customer. Die crashes and part-quality issues due to die malfunctions are the wholly owned responsibility of the stamping company, which assumes complete responsibility for the costs of running the die—including the costs of oil, air and electrical energy.