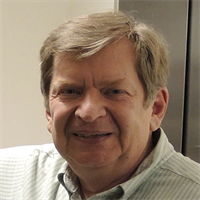 George Keremedjiev
Profound Neglect
August 1, 2009
"Phenomenal ignorance"…that is what I think of when I listen to the various news outlets covering the current state of manufacturing. Little if anything is said about the bleeding a of our nation's automation, sensor, controls and lean manufacturing specialists while much is said about the need to "streamline." It is as if the only thing that matters about manufacturing is that it no longer should matter. "Let's just get it over with and minimize this sector of the economy," which in 1981 employed 20 percent of the nation's labor and has dwindled to 9 percent (so far) this year. Just what does this mean to our metalforming community and its cadres of sensor and automation experts?
I am aware of a handful of sensor programs that have for the most part been eliminated from their respective companies. The individuals at the core of these programs have been let go. New or ongoing automation projects have been put on hold and the companies have reverted to minimal sensor and controller maintenance. No new exciting and challenging projects are on the horizon for them. The same has happened with lean initiatives. I also am aware of companies that have halted the implementation of lean projects, and have let their lean experts go.
The sensors and controls vendors are not immune. Several of the vendors' leading sales and technical individuals, with scores of years of experience in proximity, photoelectric, laser, vision, PLC and PC controls, have been let go. This is tragic because many of these individuals were the sources for state-of-the-art information and guidance with each sales call they made to members of the metalforming community.
This is a national calamity. The leading edge of efficient manufacturing thinking is being diminished one shop, one vendor at a time. The nation is loosing its best and brightest specialists in competitive, lean, mistake-proof and ultimately efficient manufacturing techniques. I do not blame the manufacturing companies or the vendors for taking these drastic steps. Their sales are phenomenally down and consequently draconian measures must be taken to help the companies survive. Having said that, I find it unbearable to watch the coverage of manufacturing in the national news media reduced simply to body counts—100 let go here, 3000 there… I have yet to read, watch or hear about the losses of experts in manufacturing automation and lean culture implementation. Likewise the losses in tool-and-die making skills, maintenance, robot programmers, machine setup specialists and other highly skilled individuals.
Why is there no national emergency program to sustain leading-edge research, development and implementation of modern manufacturing technologies and their experts? Where are the monies for the small-to-midsize metalforming companies to keep their manufacturing modernization efforts afloat? Why are our leaders in Washington ignoring the earthshaking loses of our best and brightest automation and lean implementation minds?
What types of skilled labor will help us out of the recession? Unlike the so called "knowledge and finance workers" that were supposed to take our economy to new heights and wound up instead diving the whole ship to the bottom, manufacturing experts have been the traditional individuals we turned to in the past to help us out of recessions. Automation in assembly lines helped our country develop better and more productive methods for the manufacture of products that in turn were sold worldwide and thus, time after time, pulled us out of economic quagmires.
There must be a serious discussion launched in Washington, D.C. about the establishment of a pool of funds to sustain American leading-edge manufacturing expertise. These funds would be distributed to the manufacturing sector and its suppliers to be used for the preservation of highly skilled manufacturing, automation and lean implementation employees. We cannot jettison all manufacturing labor. There are gradations to take into account. Skilled toolmakers, sensor applications specialists, robotics technicians, automated assembly process experts and the like need to be buffered from the wholesale severance of labor from our factories.
I know of several metalforming companies that are doing their best to keep their best and brightest skilled personnel employed, but it is beyond comprehension to me that these companies have no one to turn to for help with preserving these positions. Why trillions of dollars for the preservation of finance experts and nothing for the sustainment of skilled manufacturing labor? MF
Technologies: Sensing/Electronics/IOT